MultiPad 2 PRO DUO 8.0 3G
As Unique As You Are
A true masterpiece of design and technology.
Buy in the Official Store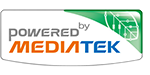 A beautiful design and advanced technology was incorporated in the new MultiPad 2 Pro Duo 8.0 3G to create a truly unique device. Like no other tablet, its back panel is decorated with a triangular plastic insert, while the rest of it is made of brushed aluminum. The comfortable 8-inch display featuring IPS technology provides a much brighter and crisper image. Inside the sleek body, there is a Dual Core processor and Dual Core graphic card that lets you watch Full HD movies and play dynamic games in 3D smoothly, while the 16GB of internal storage lets you store your entire media world. The 5.0MP camera with autofocus helps you to memorise the important moments of your life.

MultiPad 2 Pro Duo 8.0 3G features a wide choice of connectivity options: Internet connection anywhere any time with 3G, Bluetooth for fast data exchange, phone calls and messaging support, webcam for video calls and a GPS receiver to guide you on the road. The long battery life and the facility to charge via microUSB increases your mobility and lets you stay on longer.

Powered by Android, you have access to more than 700,000 apps of various interests. Many of the essential apps are already preinstalled on the device, so you can start using it as soon as you open the box. Among them you will find Office Suite Pro, to view and edit your office documents and Prestigio eReader, with a choice of more than 620,000 eBooks in 24 languages.

With this MultiPad you also get a stylish leather pouch that wakes and sleeps your tablet when it is inserted or taken out of it.