Prestigio Grace B1
Charm of classics
The new mobile phone from Prestigio combines the much-loved appearance of classical flip phones with the features of modern devices – wide screen, modern colour options, camera and dual SIM support.
Buy in the Official Store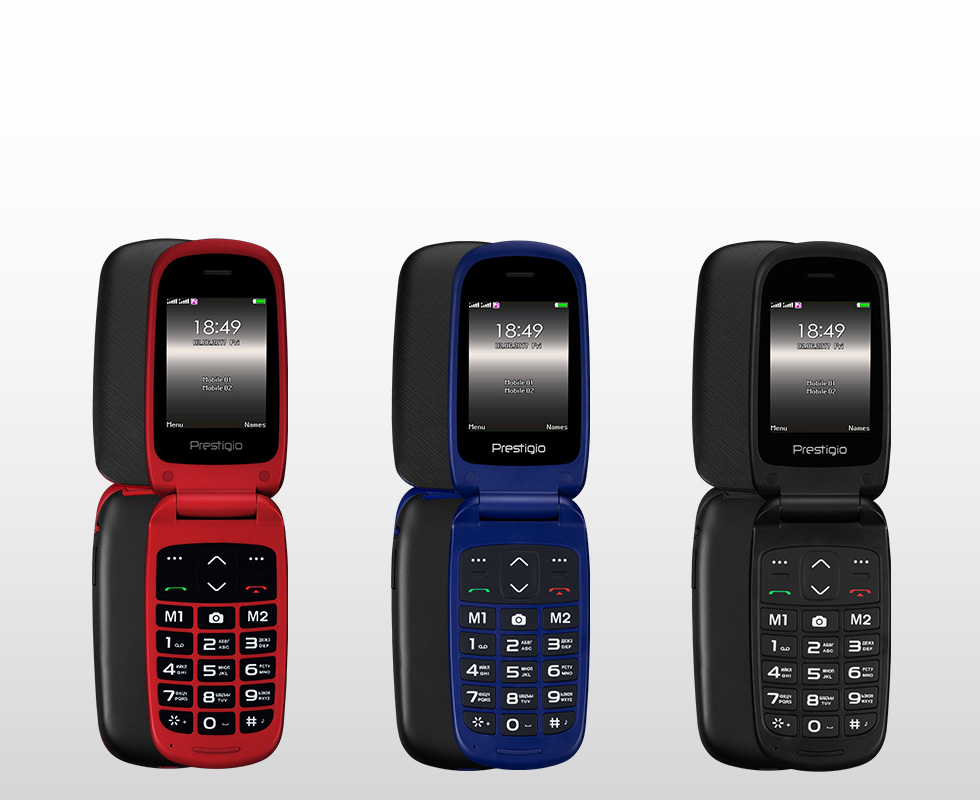 Lovely body
Enjoy the comfort and elegant design of the Grace B1! It is thin, lightweight, and easy to operate with one hand. The phone is available in contemporary colour options – red + black, blue + black and black.