Prestigio external hard drives now available in 1TB.
07/10/2012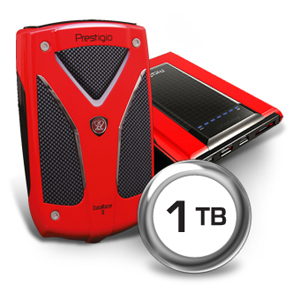 Prestigio is glad to announce that the highest-capacity 2.5" Prestigio HDD to date is 1TB.
Available in 1TB are:
Data Safe I
Data Safe II
Data Safe Pro
Data Racer I
Data Racer II
A noticeable increase in storage capacities might be exactly what one needs this summer. Store your photos, books, magazines, music and movies for during your holidays and keep your information safe with Prestigio Storage solutions!