"Let's Do It, Romania!" social project
08/10/2011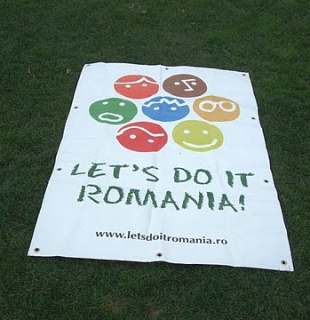 Prestigio Romania participates in the biggest social involvement project from the country "Let's Do It, Romania!" that will happen again in September 2011.

Community Let's Do It, World! is an initiative started initially in Estonia, a so-called National Cleaning Day aiming to clean up the entire country and to do away with the waste outside the cities in one single day. Many countries adopted this idea after Estonia, so the action turned into a real social movement.

Having involved hundreds of thousands of volunteers and local authorities, Romania is happy to make a great step towards a better country.

Prestigio is extremely proud to support such an examplary and moral project, providing support for the whole mapping process and offering up a number of Prestigio GPS navigators for the volunteers from the entire country.

World is too small for so much trash!
Please click the link to read more about the project.