Merry Christmas and Happy New Year!
12/24/2012
Prestigio team is wishing you a Merry Christmas and Happy New Year!
This year was really successful for Prestigio brand – in 2012 it celebrated the 10-th Anniversary by launching new products and increasing the leading position in the markets of many countries.
Each year Prestigio becomes stronger and more popular among customers. Today Prestigio products obtaining the best quality - they are trusted and demanded around the world.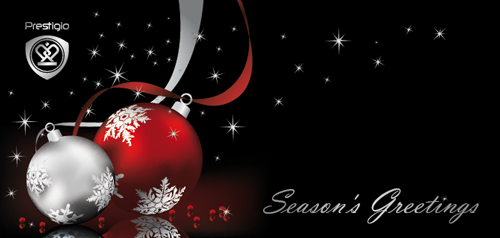 Prestigio dynamic development became possible thanks to dedicated team of professionals from different countries, their passion and ability to set ambitious goals. We are proud of that progress and wish Prestigio to achieve even greater business success in the coming year.
Prestigio, we wish you prosperity and well-being in 2013! Let all of your plans come true while Implementing new successful projects and achieving sky-high goals. We also wish all our customers the best of luck and happiness in the coming year!