Prestigio MultiPad PMP3084B - Android 2.2 Froyo beta hands-on
10/06/2011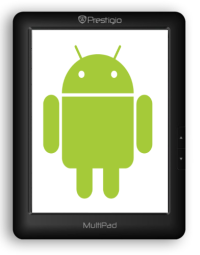 Prestigio has announced a beta testing program for the Android 2.2 Froyo update for its MultiPad PMP3084B. The software is already released to the general public and can be downloaded here (downloads section) together with installation instruction and related programs.

However, since it's only a form of external user acceptance testing, the company will appreciate the feedback provided. Feel free and post your feedback here. (please make a note it's related to Android 2.2 Beta version update)

Android 2.2 Froyo brings Move App to SD card feature, an updated widget, which is now provided with the enhanced functionality and has been excellently performing on other devices, as well as a number of other improvements. With this new version, Prestigio is also fixing a number of bugs existing on Android 2.1.

Prestigio will be supporting 2 versions of Android: Anroid 2.1 and Android 2.2. And the users who wish to go back to Android 2.1 could proceed to downgrade here.