10 days left till the end of Prestigio Lucky Number Giveaway!
03/20/2012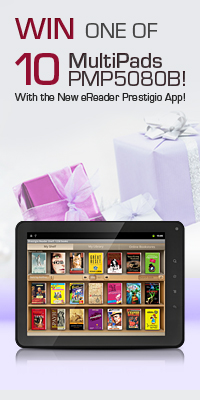 To celebrate the launch of eReader Prestigio application on the 29th of February, Prestigio arranged an awesome Giveaway.
The prizes are bigger than ever! Prestigio is giving you a chance to win one of 10 bestselling Prestigio MultiPads PMP5080B.
All you need to do to participate is to download eReader Prestigio App to your Android Device and complete a short registration form. An email with your lucky number will be sent over right after the registration.
10 winning numbers will be selected by random drawing of all entries submitted each day.
The Giveaway closes on the 31st of March. That's still over a week to enter for your chance to win the greates tablet by Prestigio! So head over to eReader Prestigio page as it couldn't be any easier to win!