Prestigio MultiPad at the unique techno-art project
09/22/2011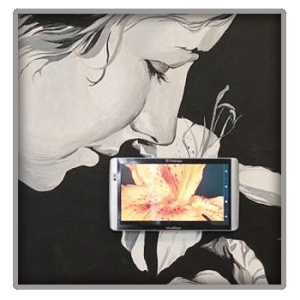 Prestigio team in Belarus, in collaboration with the Museum of Modern Art and the Design Group NeonHead, carried out a unique and an interesting cross-over exhibition of high tech and art. The main idea of the exhibition is to show 5 different installations, each one visualizing five key specifications of a new line of Tablet PC by Prestigio: MultiPad 7 series.

5 installations represent following main features of Prestigio MultiPad 7series:
- light weight,
- great screen performance,
- multi-functionality,
- extra-large storage capacity
- connectivity,as the ability to be in touch with the world.

"Prestigio has always had a deep understanding of the needs of the modern customers", - says Paul Kulakovsky, the director of Asbis in Belarus. – Today, the modern devices have acquired new significance by becoming another indicator of one's status or taste. As a result, one's choice of a modern device is as important nowadays as the quality of their watch or the cut of one's suit.
This exhibition serves to emphasize the philosophy of the brand Prestigio "The Art of High Technologies" as well as to show that the Tablets PCs by Prestigio, in addition to their primary function, may be the subject of creative installation and have artistic value! "

The exhibition will be open to all residents and visitors of Minsk, Belarus until the 4th of October at the Museum of Modern Art.