Prestigio is on Google+
11/22/2011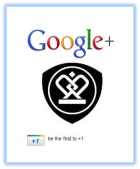 Google+ is a social network powered by the search engine giant Google. While still controversial for many, Google+ has already attracted 40 million users and keeps this number growing ever since.

On the 7th of November, Google+ has finally rolled out business pages - a great platform which will allow to develop relationship with prospects and customers on multiple levels.

Prestigio is already there and invites everyone to join!

Add us to your circles via this link and enjoy a constant stream of quality content from Prestigio!