Prestigio Electronic Library now offers over 620 000 ebooks
01/07/2013
We are delighted to announce that more than 350 000 new ebooks are now available at the Prestigio Electronic Library.
The enlarged Prestigio eLibrary offers it's readers over 620 000 books for all tastes in 23 different languages, moreover 30 000 of them are for free!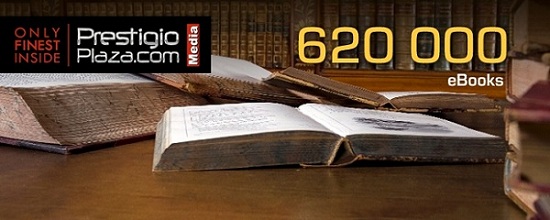 Prestigio is taking care of it's customers, providing them not only with the best quality products, but also with all kinds of services, that will help our clients enjoy the perfect user experience with their Prestigio products.
Visit our Prestigio Electronic Library, choose and easily download those books you desire and enjoy reading!