Prestigio contributes to education in Yemen!
12/27/2012
Prestigio has recently tied up with Taiz university in Yemen (Habil Selman location) in an effort to create a solution for effective education using Prestigio Tablet PCs.
Prestigio MultiPads were given to a group of last year IT students who easily used devices during the educational process. Texts of lectures and essential literature were transferred to students in electronic format. This makes life easier both for students and the teachers themselves.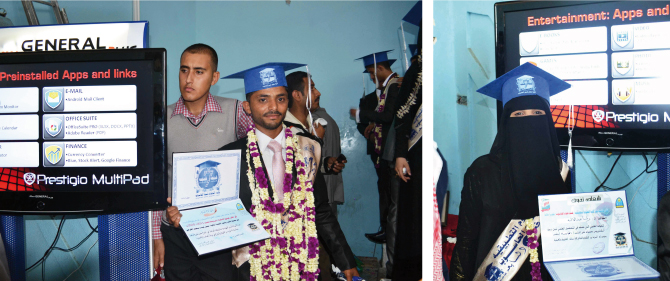 26, December graduation ceremony in Taiz University has taken place where Prestigio representatives handed Prestigio Multipad 5197 Ultra to every IT graduate who participated the experiment. Both sides expressed the opinion that it has become just a beginning of long term cooperation between Prestigio and Taiz University.