Prestigio MultiCam 575w. Versatile mobility of video recording
04/28/2014
It is a new mobile Wi-Fi camera recognised for its versatility on how and where it can be used. It records up to Super HD 1296p video and can be used as a dashcam in the car, baby monitor at home or action camera outdoors.
Productivity and video quality
The crispest video of the MultiCam 575w in Full HD (1080p) and Super HD (1296p) modes is ensured by a powerful Ambarella A7 chipset, a precise Aptina sensor, a 5-element lens with a 160° viewing angle and powered by Image Stabilisation and Wide Dynamic Range (WDR) technologies.
3D-filtering is used to process video and enhance recordings in night mode. Aptina™ A-Pix™ Technology improves the MultiCam productivity in poor lighting conditions and ensures digital video stabilisation.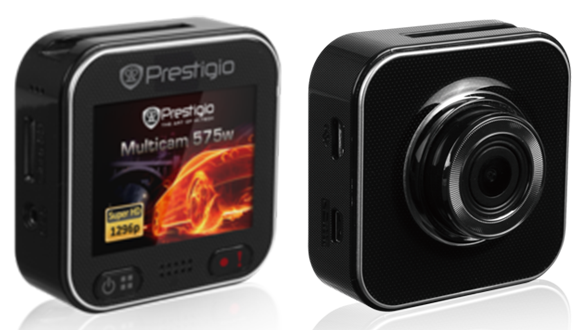 Mobile
Built-in Wi-Fi enables you to access the camera from any place and watch live videos on iOS and Android smartphones and tablets. Also it is possible to stream video from up to 4 MultiCams to a Smartphone or Tablet or share it in the Internet.
For the best results it is recommended that you download specialised Prestigio software for the MultiCam from AppStore or Play Market to facilitate the operation of the Prestigio MultiCam 575w and remote control of your camera, watch live video, view albums and set up your camera from a smartphone or a tablet to stream video to the Internet.
Elegant and stylish
Designed in a classic way the Prestigio MultiCam 575w is a pure example of elegance and exquisite style. A beautifully crafted camera and a 2'' bright display with high resolution of 640*360 pixels are enclosed into an inclusively cute and simple body.
Micro SD (up to 64 GB), USB, HDMI and power slots are placed on the sides of the camera and neatly fit into the stylish design of the device.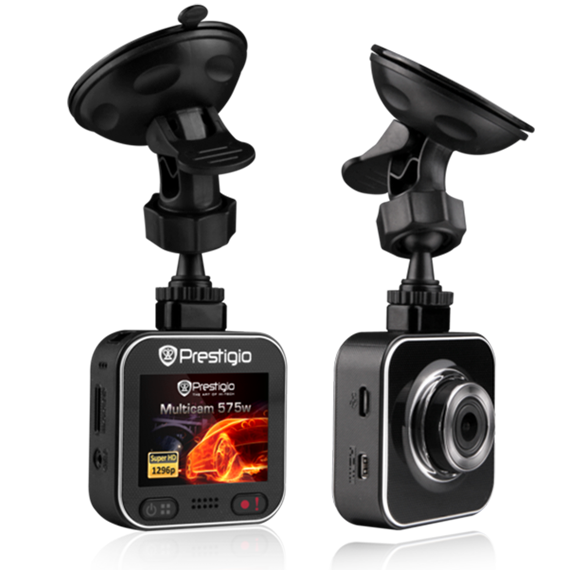 Charging
The Prestigio MultiCam 575w is equipped with a 700mAh Li-Ion battery that can be charged with a DC5V car adapter. Full charge of the battery enables recording of 1-hour continuous video (with audio) without recharge.
The Prestigio MultiCam 575w will be available to end users at the RRP of 135 EUR for mid May.