Prestigio MultiPad 7.0 Prime 3G Designed For Dynamic People
03/26/2013
Prestigio designed a highly portable 7-inch tablet PC for dynamic people with a variety of ways to stay connected - Prestigio MultiPad 7.0 Prime 3G. Users can enjoy internet anywhere anytime with 3G feature, use Bluetooth for fast data exchange, make phone calls and send messages, as well as video calls via webcam. While on the road, it will show the right way with built-in GPS receiver. Due to small and lightweight design, Prestigio MultiPad 7.0 Prime 3G can easily fit even in the purse to be carried around. A stylish leather carrying case for safe portability is included.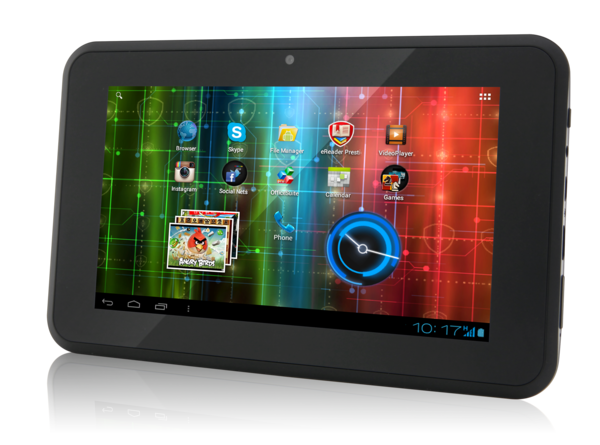 Entertainment on-the-go is another benefit of Prestigio MultiPad 7.0 Prime 3G. Users can enjoy movies at Full HD 1080p quality, play games in 3D thanks to OpenGL technology and 3D Accelerometer, take photos with and 2.0 MPx rear camera and get access to more than 620,000 eBooks, among which 30,000 are free, in 22 languages with preinstalled eReader Prestigio app. Powered by Android 4.0 Ice Cream Sandwich that can be also upgraded to Android 4.1 Jelly Bean, Prestigio MultiPad 7.0 Prime 3G offers more than 700,000 apps from Google Play.
All the multimedia content can be stored at the build-in memory of 4GB or on additional microSHDC/microSD memory card up to 32GB. Another 5GB of free cloud storage is offered with preinstalled SugarSync application. A battery life of 3000mAh will provide the all day long usage.