Prestigio MultiPad 7.0 Ultra+ Is Now Available in Three Colours
04/25/2013
The new Prestigio MultiPad 7.0 Ultra+ now offers users a colourful choice of Onyx Black, Wine Red and Alpine White to suit everyone's style. Being a truly mobile device, it comes with a highly portable 7-inch capacitive Multi-Touch TFT LCD screen in a slim body that will even fit in a purse.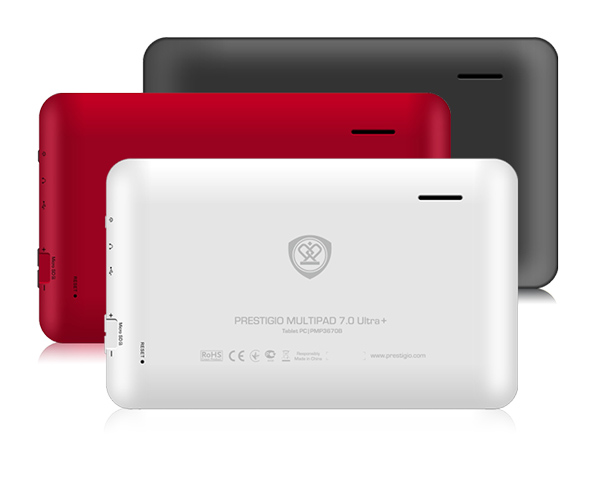 Thanks to high-speed Wi-Fi module and Android 4.1 Jelly Bean OS, users can enjoy the digital world on-the-go: to listen to music when going to work, watching Full HD movies and playing 3D games on the plane, reading books in a café with the Prestigio eReader app, chatting with friends during a coffee break on Skype with the built-in webcam, shop online on the couch or show pictures at a friend's house – many apps are already preinstalled and more than 700,000 apps are available on Google Play.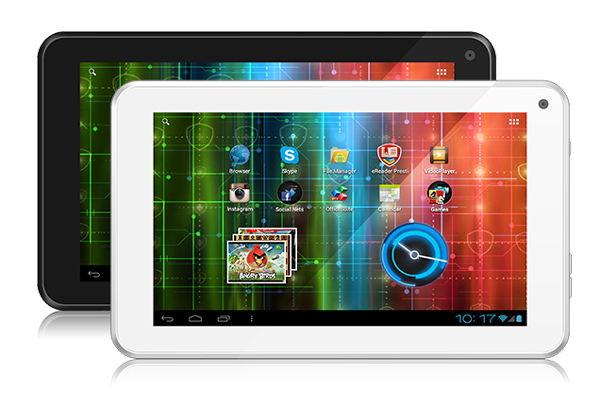 To store all the media content, users have the possibility to expand the 4GB of internal memory with an additional 32GB via the microSHDC/microSD memory card and another 5GB of cloud storage with the preinstalled SugarSync application. For more options, it is also possible to connect an additional 3G dongle via the micro USB port to enjoy 3G Mobile Internet. In the same way, you can connect a mouse, keyboard or USB memory stick to the MultiPad 7.0 Ultra+ via the OTG cable that is included for convenient usage.
On the hardware side, the Prestigio MultiPad 7.0 Ultra+ is powered by an A13 ARM Cortex A8 processor with a speed of 1GHz. In combination with 512MB of memory, it provides a reliable and smooth performance that can last up to 7 hours of mixed usage thanks to its 3200mAh Lithium Polymer Battery. With the new facility to charge via microUSB it provides even greater mobility.
Made with style and high quality, the Prestigio MultiPad 7.0 Ultra+ comes in premium packaging thus making it a perfect gift.
Prestigio MultiPad 7.0 Ultra+ will be available to end users in May.