Prestigio MultiPhone 5300 DUO – the largest smartphone from Prestigio's MultiPhone series powered by a Quad-Core processor
07/10/2013
Our technologies are always at your service to make your life more comfortable and exciting. Due to the display size and the Quad Core processor you get an extraordinary experience using this smartphone. Enjoy the unlimited communication and entertainment together with the user-friendly navigation and an instant touch response - all in the Prestigio MultiPhone 5300 DUO.
The 8 mpx camera with Back Side Illumination is perfect for capturing moments of fun, special events or recollecting life outside the office. Take full advantage of the led-flash and create bright and colourful pictures 24/7.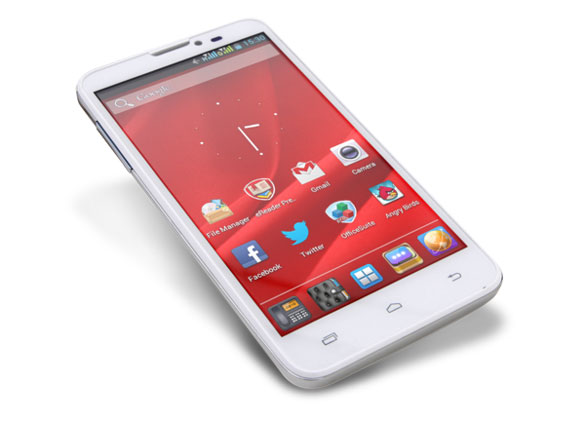 Using the quad core processor gives you maximum performance and speed without draining your battery – run multiple apps simultaneously, surf the web with no loading time and stream videos without a break. The newest Qualcomm MSM8225Q processor is asynchronous, which means each core is powered up and down independently. So you get the precise amount of power when you need it, without wasting power when you don't.
The 5.3" Reality Display has very high pixel density for razor sharp pictures – and a superior brightness. The wide colourful gamma gives you the widest spectrum to view every detail in vivid glow.
Play the most advanced and stunning 3D games with the Adreno 203 graphics processing unit and browse the web quickly and smoothly. Smartphones use a lot of power, even when you're not actively using them. All those apps that you have on your phone may still be running in the background, draining your battery. The MultiPhone 5300 DUO with an ultra-long life battery - 2100 mAh - will keep you moving forward. Enjoy web-surfing, watching movies and listening to music without a single thought of additional charging.