Prestigio Upgrades its 7-inch MultiPad with GPS functionality
08/02/2013
A new highly portable 7-inch tablet PC, especially designed for dynamic people, is faster and smarter. The Prestigio MultiPad 7.0 Prime Duo 3G now features a Dual Core ARM Cortex A9 processor powered by MediaTek chipset MT8377 and the Android 4.1 operating system that is claimed to be the fastest and smoothest version.
A high range of connectivity options are offered to the users of the Prestigio MultiPad 7.0 Prime Duo 3G: internet anywhere anytime with the 3G feature, Bluetooth for fast data exchange, phone calls and messaging support, as well as video calls via the webcam. While on the road, it will show you the right way with the built-in GPS receiver while entertaining you with music via FM radio. Due to its small and lightweight design, the Prestigio MultiPad 7.0 Prime Duo 3G can even fit in a purse and be easily carried around. A stylish leather carrying case for safe portability is included.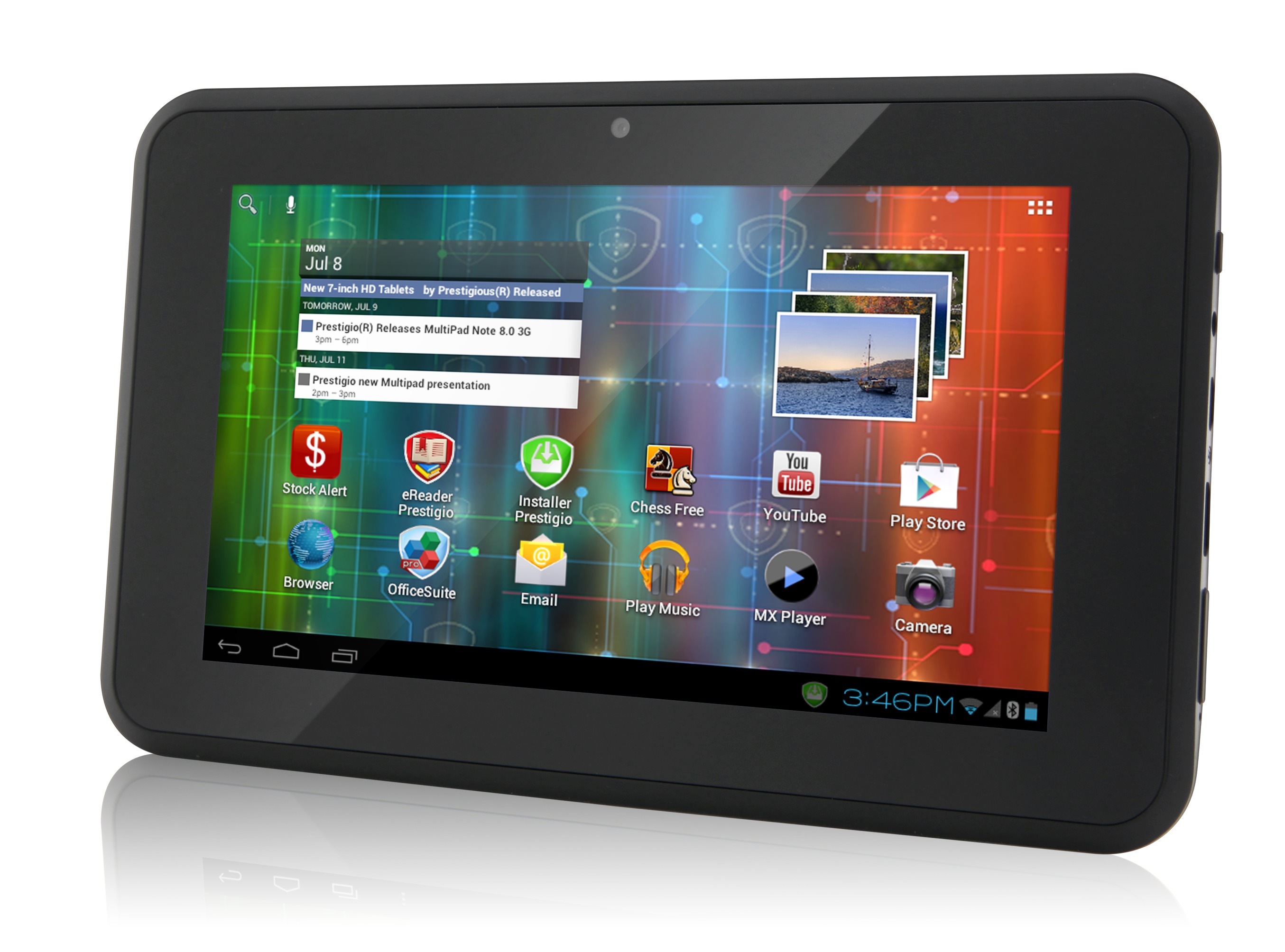 Entertainment on-the-go is another benefit of the Prestigio MultiPad 7.0 Prime 3G. Users can enjoy movies at Full HD 1080p quality, play games in 3D thanks to the OpenGL technology and 3D Accelerometer, take photos with the 2.0 MPx rear camera and enjoy a better out of the box experience with many apps already preinstalled on the device as well as being able to get access to more than 700,000 apps that are available for downloading.
All the multimedia content can be stored on the built-in memory of 4GB or on additional microSHDC/microSD memory card up to 32GB. A battery life of 3000mAh will provide all day long usage.
Prestigio MultiPad 7.0 Prime Duo 3G will be available in August.