Prestigio LED Bulbs
09/11/2014
Prestigio, an international manufacturer of mobile devices, consumer electronics and accessories, is delighted to introduce a series of innovative products with the concept of Smart Home — wirelessly controlled LED bulbs with adjustable brightness.
Forget about the wall switch! With Prestigio LED Bulbs you can use any of your mobile devices to turn on and off the lights and set the lighting brightness in your house. The Bulbs are energy-saving, long-lasting, easily adjustable and fun. A special mode can turn your room into a disco hall with the lights dancing to your music.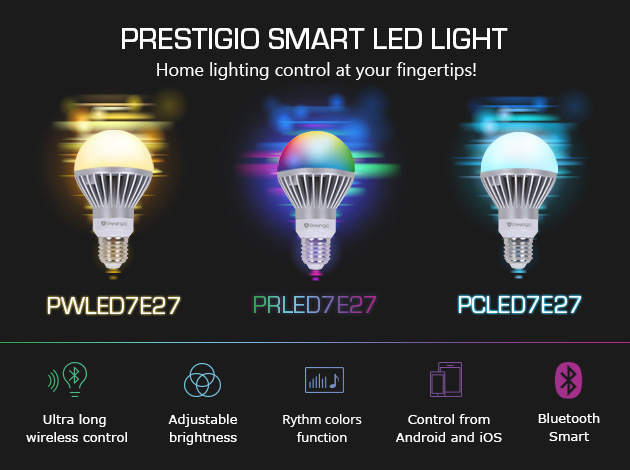 "Customary things get reinvented today. They become more functional, easier to control and rewarding. In all senses, from financial to emotional. Our new series of Smart Home products including the wireless Prestigio LED Bulbs, is a good example of such an innovative approach to simple things. We want our customers to feel enlightened by new experiences and enjoy unconventional solutions. We are sure that our LED Bulbs are one of them," said Yuri Antoshkin, General Manager, Prestigio EMEA, about new smart bulbs series release.
The LED Bulb series includes three models: Smart Color LED Light PRLED7E27 with RGB Color control capability, Smart LED Light Warm White (3000K) and Smart LED Light Cold White (5000K). They provide a 500lm luminous flux equal to the one of 60 W incandescent bulb with as low as 7W maximum consumption. Standby mode power consumption is limited to less than 0.5 W.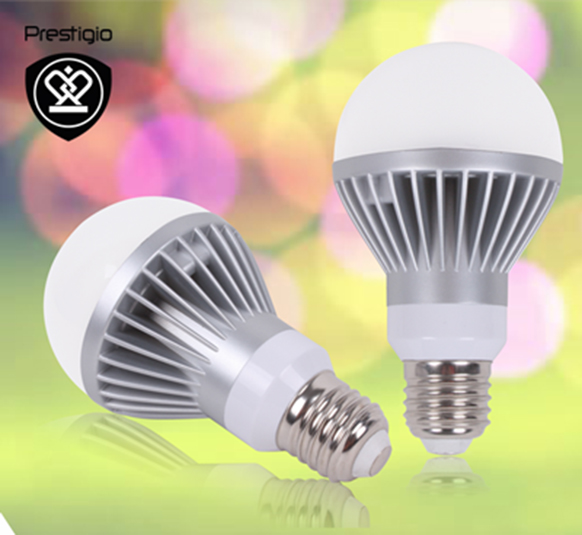 The Bulbs are easy to use. You just need to replace any usual bulb with Prestigio Bulbs in a lighting device to obtain wireless control functionality. You can control it directly from up to a 15 m distance with a Bluetooth 4.0 equipped smartphone or tablet with Prestigio Smart Home application installed.
Several bulbs from the same lighting devices or room can be arranged into a single group and controlled simultaneously. Light brightness is adjusted accordingly while the automated functions can turn the bulb on and off based on a schedule or time countdown. You can also enjoy a special Rhythm mode, when the lights flash according to the rhythm of the music you are listening.
The LED Bulbs can be connected to an upcoming MultiCenter Smart Home Ready core device to work together with other devices in an integrated Smart Home system. Low Energy consumption of the bulbs is controlled with a simple application. Additionally, wireless control can be protected with a PIN code set individually by the user.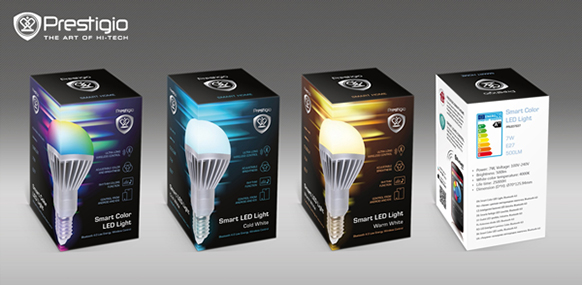 With a colour Bulb model (PRLED7E27) you can use a colour wheel to choose and change the colours of the lighting by means of a special application. This is quick and convenient and takes just seconds to complete.
All models of Prestigio LED Bulbs are already available for sale.