eReader v5.1.1 update
09/14/2015
Introducing Text-To-Speech feature and much more.
Prestigio proudly announces a revolutionary update of the much-loved eReader Prestigio app. Now users will be able to experience a whole new level of enjoying their favourite books with Material Design friendly interface and the new unique Text to Speech functional, in addition to some useful updates.

Read? Why not listen - It's up to you!
Thanks to the new Text to Speech function you can enjoy a favourite book no matter what situation you are in. You can start reading a book at home, looking at the screen of your tablet or smartphone, and then continue listening to it on your way to the office. Or you can also continue studying whilst cooking or completing household chores. Just turn it on in one click. Reading has never been as pleasant as it is now!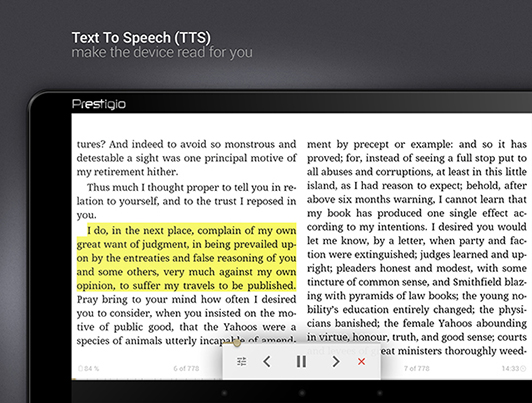 Navigate easily
We are sure you have a lot of things to do, so we made navigation through application simple and user friendly. Read books, make notes, search files quickly and easily with a new friendly interface.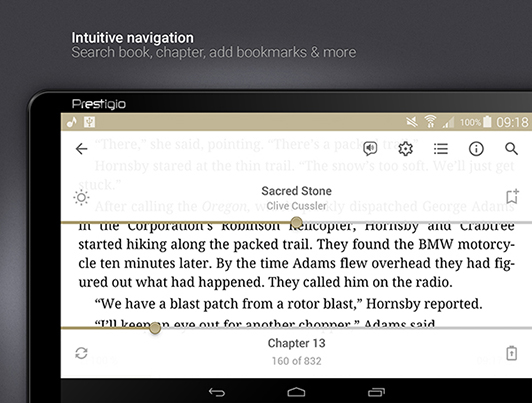 Reading without border
Prestigio continues to care about your comfort. Now reading is possible on any device. Synchronize with My Prestigio ID and continue reading on a tablet from the page you left on a smartphone. It is very convenient!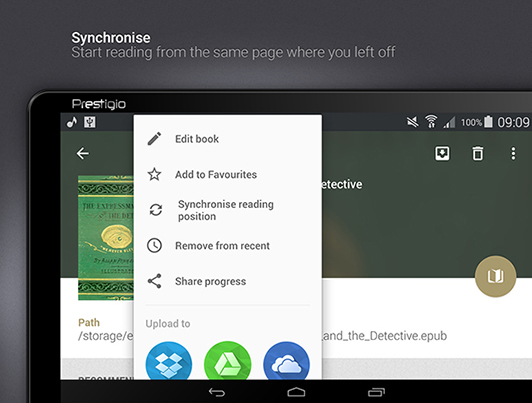 Your personal library
Tastes differ, the proverb says. You've got an access to 50,000 books in a bookstore. Need more? Visit eBooks.prestigioplaza.com website to find your favourite book in one of 24 languages including English, Russian, Polish, German and Japanese.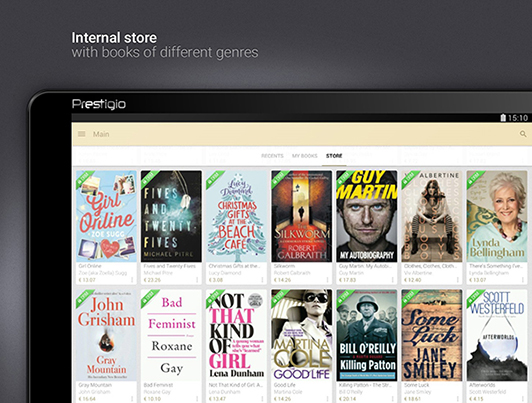 All the formats
eReader Prestigio supports different text formats (EPUB, PDF, HTML, FB2, FB2.ZIP, RTF, TXT). Since the 5.1.1 update it also supports MP3, AAC, M4B audio formats so you may not only read a book, but also listen to an audio book. EPUB3 video and audio format support has been added as well.
The bigger number of formats – the larger quantity of possibilities for you!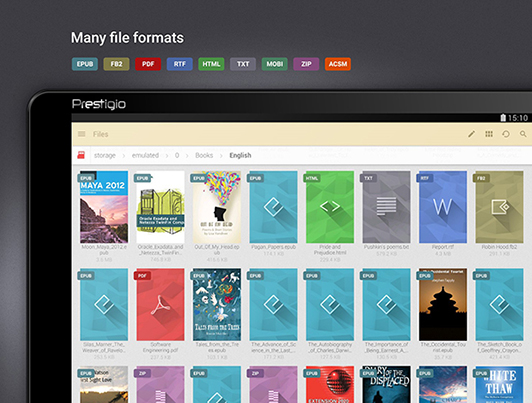 Sort and customize
If you are a huge fan of reading you'll definitely need to organise your books. The eReader Prestigio allows to select different sorting criteria - by author, by book titles, by time added & by series. In addition you can create your own unique collections to make searching for a certain book easier. If you don't like a bookshelf view, just use a list format.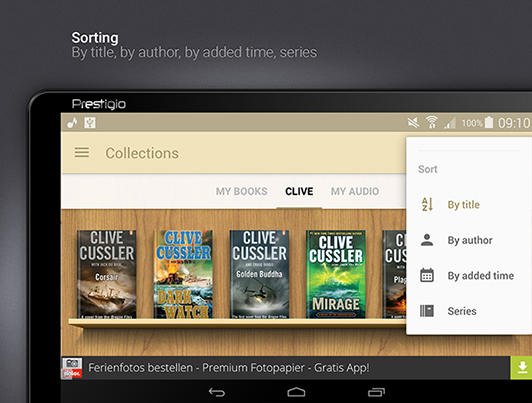 The real pleasure of reading
Enjoy a minimalistic design and realistic page turning – let reading be pleasant not only to your mind but also to your eyes. You can also customize the eReader according to your taste. The application includes a great variety of fonts and more than 40 zoom levels – choose what you want depending on a book or way of reading. Rotate your device to set the most convenient mode for reading – landscape or portrait. Switch to night mode if you want to read in darkness with no harm to your eyes and without disturbing others with a bright screen light.Do you want to read using a full-page view? No problem – removing the navigation bar is just 3 clicks away.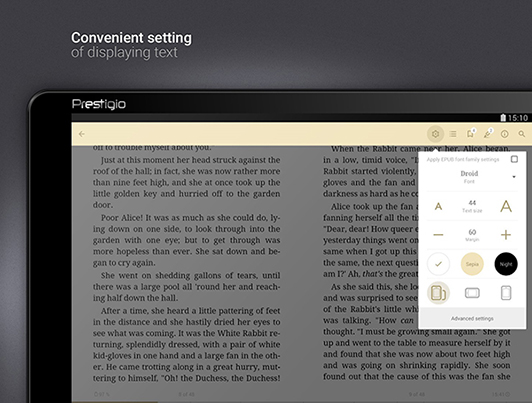 One touch
Even the most simplified and easy application for reading (it's definitely about eReader Prestigio!) can never be as convenient as a widget on your Home Screen. So we added this function to the application. Now you can place up to 3 recent books on your Home Screen and start reading anytime in one touch.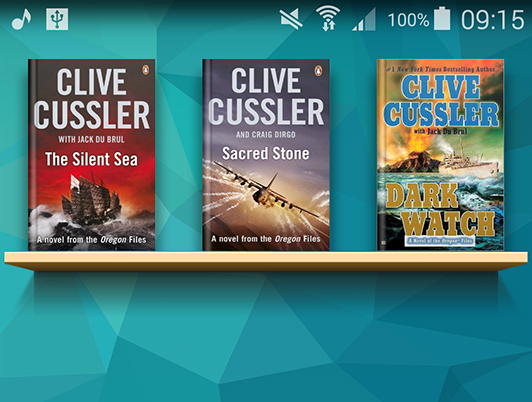 Download eReader Prestigio 5.1.1 app in Google Play, visit eReader Prestigio Home Page or watch a detailed video review by State of Tech.