Prestigio Grace A1
08/14/2017
Prestigio announces the launch of the new device - 2.8" feature phone in a slim metal body, available in red, golden and black colours.
This device was created for people who are the adherents of classic cell phones but wish to remain stylish. Grace A1 combines the features of classical phones (keypad and long battery life) with the qualities of a contemporary smartphone (slim metal casing and wide display with bright colours).
The most distinguishing feature of the phone is its elegant design. Slim 8.5mm body with metal front panel together with desirable colour options make the Grace A1 appear modern and stylish.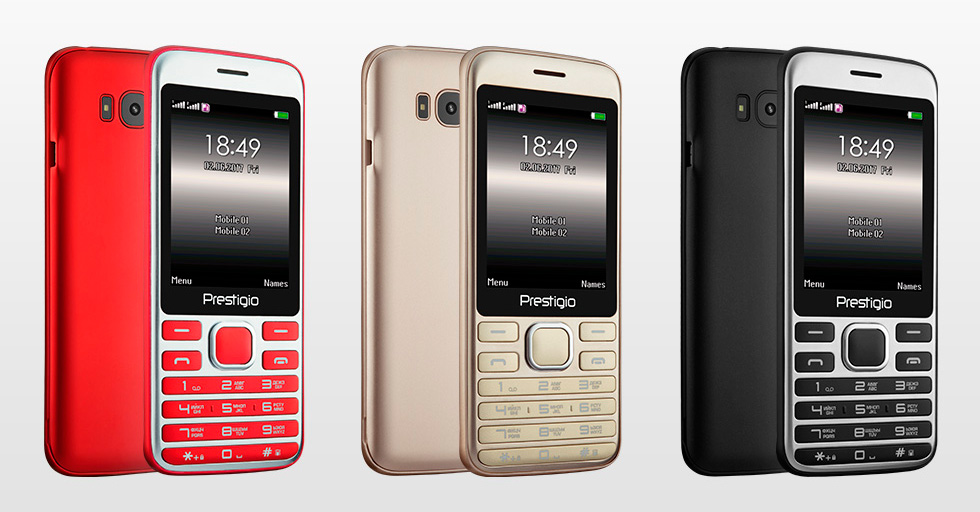 The wide 2.8 inches screen is comfortable for texting, reading and viewing content. The Grace A1 is long lasting thanks to a 950 mAh li-po battery: it will work without charging for days.
Besides the classic features the mobile phone has some additional capabilities which make it a good companion and entertainer. FM, MP3 and 3.5mm audio jack allows listening to music, a built-in 0.3MP camera with LED-flash is responsible for taking photos, while the support of microSD cards (up to 32GB) enables the user to store almost endless quantity of content.
The Grace A1 allows dual SIM cards, so the user can save on calls and stay connected to the entire contacts in their list.