Prestigio Grace B1
09/19/2017
Prestigio announces the launch of their latest device – 2.4" slim & light flip phone, available in red, blue and black colour options – the Grace B1.
The new mobile phone will be an excellent choice for people that are in love with classical flip phones but wish to remain modern and stylish.
The Grace B1 has a compact design, it is smaller and lighter than most other devices. In addition, customers will appreciate the contemporary colour options – red + black, blue + black and black.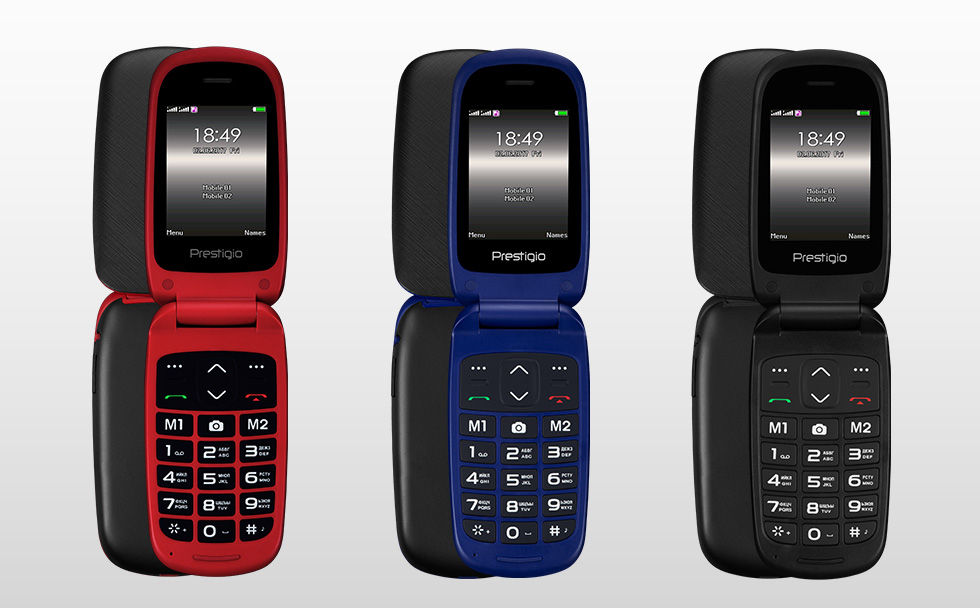 Compared with old-fashion flip phones it is much comfortable to use. It has a bright 2.4 inches display and 3 fast dial buttons – one to open camera and two others can be customized according to user's choice.
Customers using the Grace B1 will not have to worry about locating a socket to charge it. A 750 mAh battery guarantees the phone can be used for several days without recharging.
The flip phone features dual SIM support, so the customer can engage sim cards from different cell operators to save money on calls.
The phone has all the features necessary to listen to music – it has FM, MP3 and 3.5mm audio jack and supports microSD cards up to 32GB - to store all favourite songs. A built-in 0.3 MP camera enables photos to be taken on-the-go. In addition, the bright torch will be a pleasant and useful bonus.