Prestigio 17.3'' PC ALL-IN-ONE
06/26/2018
The new product from Prestigio is about to be released onto the market - a 17.3-inch PC ALL-IN-ONE, which has all the essential and necessary features to become indispensable in computer classes, workplaces, information terminals, self-service systems and advertising platforms. The multi-touch screen, contemporary design, dual-core Intel® Celeron® N3350 (Apollo Lake) and the officially installed Windows 10 Home make it an ideal solution when visibility, high performance and mobility are required.
The 17.3-inch screen with 1600x900 resolution is perfect during meetings as well as for creating an interactive stand in a shop. With the support of 10 simultaneous touches, a multi-user device mode is provided.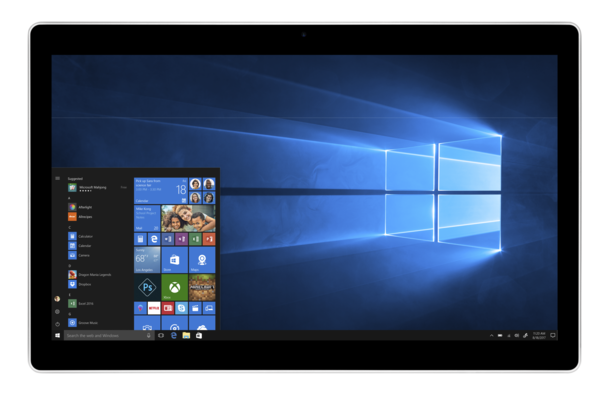 Outstanding monoblock operation is guaranteed by dual-core Intel® Celeron® N3350 (up to 2.4 GHz), and by adding HDD up to 2 TB you can store vast amounts of data. The built-in battery with a capacity of 7.6V@2500 mAh will give freedom and independence for autonomous operation and protect you from problems with voltage drops, and universal high-speed ports will provide connection of external devices if necessary.
The All-in-One combines an interactive screen and built-in camera, enabling you to recognise the gender and age of the audience and display only relevant content.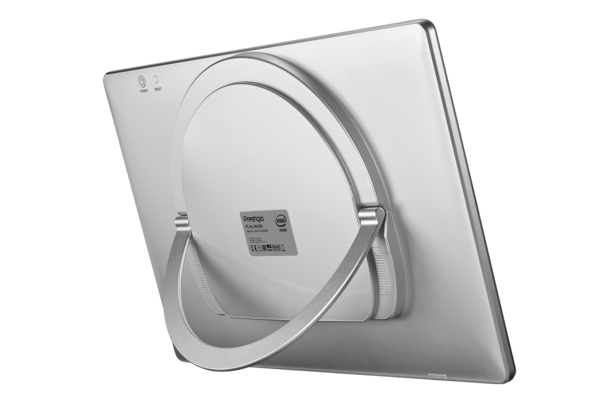 The moto of the product - "When there is no place for a regular computer, there is always a place for Prestigio PC All-in-One" - very accurately presents its purpose.