Prestigio Releases MultiPad with 4G connectivity
11/24/2014
Prestigio, a dynamic international vendor of state-of-the-art IT and CE products for style-conscious consumers that is among the top 5 Tablet PC brands and #1 in the mobile navigation market in the countries of CEE, has released the new MultiPad Ranger 8.0 4G.
The new Prestigio MultiPad Ranger 8.0 4G with 4G connectivity provides amazing internet speed and uninterrupted streaming. The users can make video chats and conferences, stream music and movies, share information and game online effortlessly. The businesses will appreciate complete privacy, security and safety, much cheaper international roaming and no dependency on hotspots. What's more the 4G network can be shared between the MultiPad and a non-4G enabled device.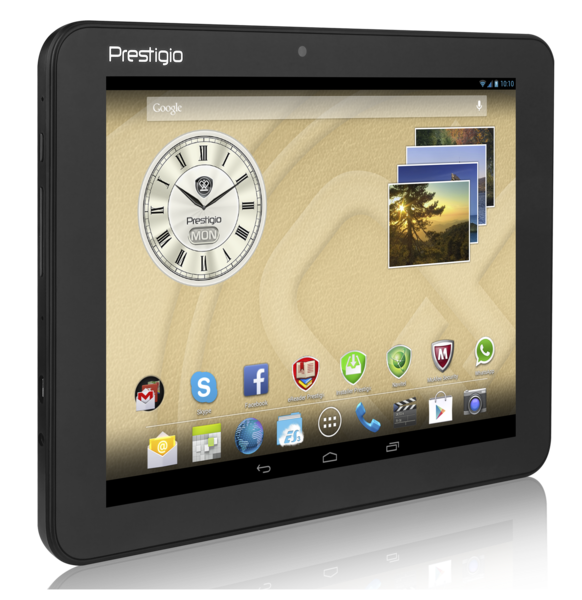 The MultiPad Ranger 8.0 4G also has powerful hardware and a comfortable multipurpose 8-inch format. The Qualcomm® Snapdragon™ 400 processor with quad CPUs can easily deal with the most demanding tasks efficiently and provide long working hours on one battery charge, while IPS technology makes the view brighter and crisper. The Snapdragon 400 processor in the MultiPad 8.0 4G integrates 4G LTE modem technology, as well as rich multimedia capabilities like advanced camera features (up to 13.5MP), premium audio, and 1080p video capture and playback. Qualcomm Snapdragon is a product of Qualcomm Technologies, Inc., a wholly-owned subsidiary of Qualcomm Incorporated. The built-in GPS receiver and FM radio are useful when travelling, while a 5.0MP rear camera with autofocus enables you to take remarkable photos from any trips. Easy data transfer to other devices can be done via Bluetooth. By inserting an additional SIM card, this MultiPad can also serve as a phone.
The MultiPad Ranger 8.0 4G offers 8GB of built-in storage and it can be expanded further via an additional memory card of up to 32GB. Also, a preinstalled Prestigio MultiCloud app provides you with 200GB of free cloud storage to access data anywhere anytime. Running an intelligent Android OS, it already comes preinstalled with many useful apps as well as Google apps and Google Play with more than 1,000,000 apps to choose from.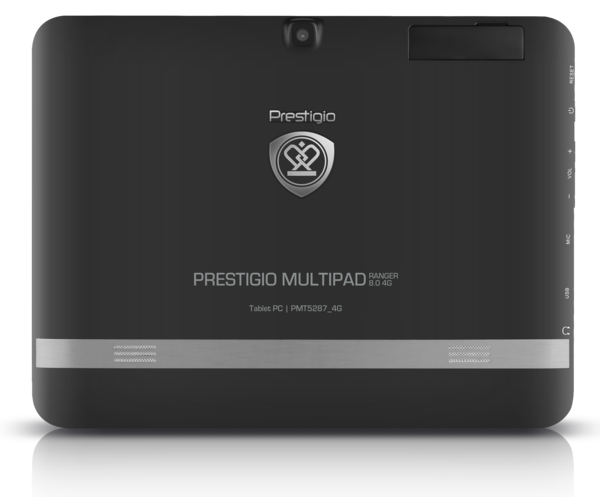 All in all, the new MultiPad Ranger 8.0 4G lets you do more things better and faster and it comes with an exclusive leather pouch in premium packaging suitable for a luxury gift.
Prestigio MultiPad Ranger 8.0 4G is available to customers at a RRP of 199 EUR.