Prestigio Muze B5
11/17/2017
Prestigio announces the launch of their latest device – 5.2-inch smartphone with fingerprint scanner and advanced 13.0MP camera, available in gold and black– the Muze B5.
The new Prestigio smartphone has all the features to make an excellent choice for busy, demanding people. It has reliable performance and beautiful design – the mix that will attract users.
The Muze B5 protects client's data in a more reliable and intelligent way – the fingerprint scanner will allow access to stored information only for the smartphone's user. This feature will be highly appreciated by users that care about confidentiality.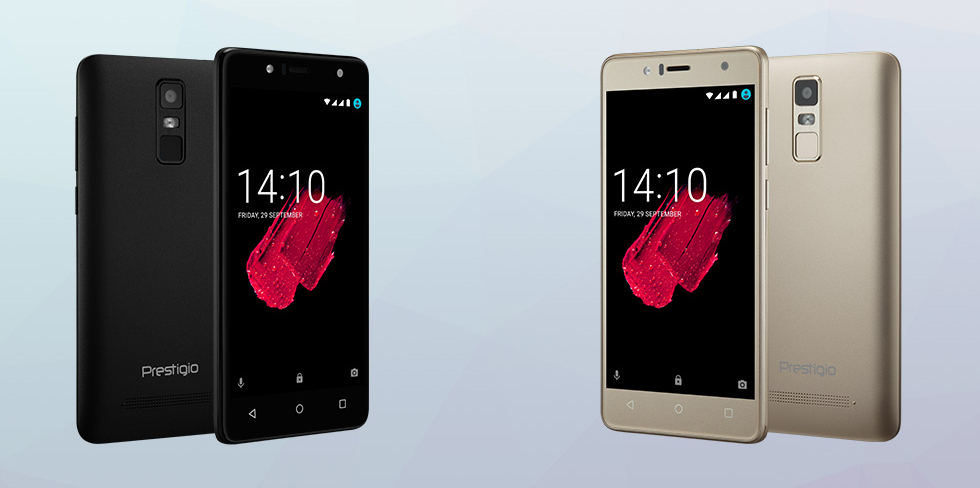 The smartphone has a high luminance display. With 5.2" screen the user receives additional opportunities while interacting with digital content. IPS technology together with HD resolution makes the image look bright and clear.
The sleek body that comes in trendy golden and black is combined with 2.5D curved screen glass, thus making the smartphone to appear stylish. Fans of mobile photography will appreciate the device. It has an advanced 13.0MP rear camera with excellent LED-flash which ensures clear & vivid images even if shot in poor light conditions. Automatic focusing makes shooting easy and comfortable. A 5.0MP front camera with wide viewing angles is great for selfies and video calls.
A powerful quad core processor and 1GB RAM ensure excellent performance to cope with everyday tasks – from reading and surfing the Internet to playing games and watching HD video online. The user will enjoy a multitasking mode and be able to switch between different applications without loss to performance.
The Muze B5 runs on the latest Android 7.0 Nougat. It opens the user to all the possibilities of a modern smartphone and the access to millions of useful applications. In addition, the Doze battery saving mode ensures that the smartphone works for longer.
The smartphone comes with 16GB of internal storage which is sufficient for all the needed applications. It can be increased with microSD cards up to 32GB.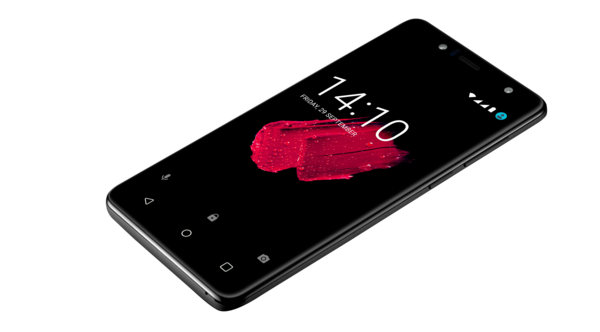 Money conscious people will appreciate dual SIM support. One SIM card can be used for fast 3G Internet and another – for cheap calls, allowing you to easily stay in touch with friends and family and save money.