Prestigio Muze J3
12/14/2017
Prestigio announces the launch of their new device – the Muze J3. A 4.7" Android 7.0 Nougat smart phone in trendy colour options: glossy black and golden.
The smartphone is created for people who prefer compact exquisite designs. It is thin and lightweight, but has a powerful filling, beautiful display and advanced camera.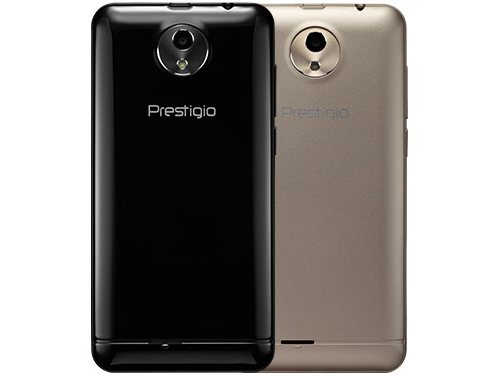 The Muze J3 captures the eye at first glance. A slim elegant body in glossy black or golden, bright screen with high pixel density and 2,5D glass which adds streamlined shapes and completes the design of the smartphone.
A 4.7" IPS HD display was created for comfortable reading and viewing content. High pixel density makes viewing content a real pleasure – it is impossible to see the pixels on a screen, and the image appears dense and bright.
Multiple ways of app customization, advanced productivity and longevity are delivered with the latest Android version – 7.0 Nougat. The user will receive all the advantages of a modern smartphone.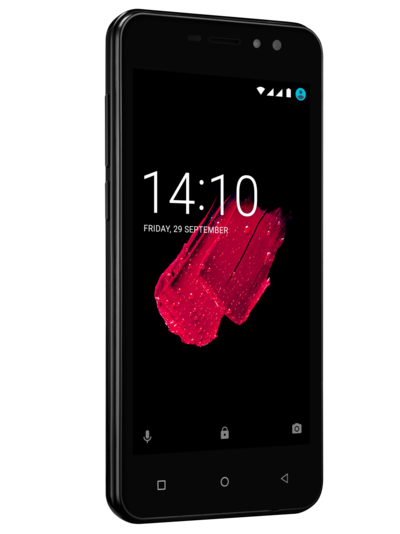 The Muze J3 features an advanced 8.0 MP rear camera with LED flash, allowing photos created to be detailed and bright in any light conditions. A 2.0 MP front camera will satisfy the needs during video calls or taking selfies.
A quad core processor and 1GB RAM ensure the smooth work of the device. Launch several applications, enjoy multitasking mode and manage everyday tasks – from browsing to gaming.
The new smartphone features dual SIM for optimizing budget on calls and Internet that will be appreciated by money conscious users.