Prestigio® Muze A5
05/04/2016
Prestigio, an international manufacturer of mobile devices, consumer electronics and accessories known in 85 countries, announces the release of its new Android 5.1 based dual SIM smartphone with 8 MP rear and 2 MP front cameras - Prestigio® Muze A5.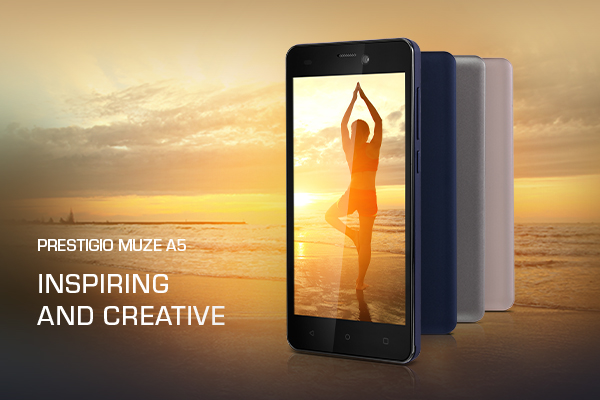 "What specifications does the smartphone need to manage all the regular tasks? We asked ourselves this question and created the Muze A5, which is literally awesome. With a powerful 1.2GHz Quad Core processor and 1 GB RAM you will be able to browse the Internet, work with documents, watch movies, play games and do other everyday things - experience multitasking. High quality cameras (8 MP rear and 2 MP front) will open new possibilities in mobile photo and video and the bright HD display will turn content viewing into the real pleasure. The Muze A5 will suit almost everyone – especially due to the colours it is designed in (grey, golden and blue - to any taste!). It's a great device for stylish young people who desire a powerful device with a fair price whilst caring about their image,» - Anton Volchenkov, Chief Commercial Officer, Prestigio EMEA, on the Muze A5 release.
A fine dress helps to impress. And the appearance of the Muze A5 is so adorable that you start to love the device from the first look. An exquisite body and bright colours (choose between elegant grey, fabulous gold or stylish blue) are supplemented with a bright and crisp 5.0" HD (720 x 1280) IPS display. The device is easy to hold in one hand and very convenient to operate, whilst it is wide enough to watch movies and work with documents. Gain additional pleasure of viewing movies and photos, playing games and reading books on a wide display with true-to-life colours. In addition, the Prestigio® Muze A5 is not only beautiful, it is also smart. A Modern Quad core processor guarantees powerful performance, so the majority of tasks are completed with ease. Try multitasking by switching from one application to another, play resourceful games and watch Full HD 1080 video online. A powerful processor and 1 GB RAM guarantee a smooth work without pauses. You will enjoy every moment with your powerful Muze A5.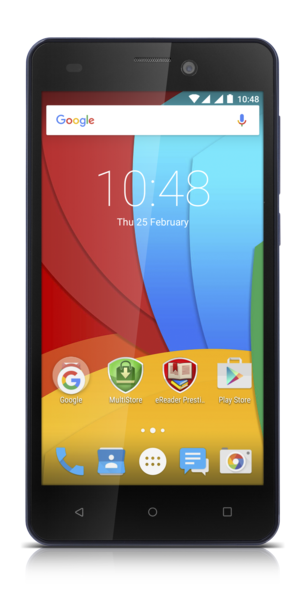 A smart filling is boosted by the popular Android 5.1. You will be able to enjoy all the benefits of an up-to-date device. Modern Material Design, intuitive interface and an outstanding efficiency are complemented with millions of applications in Google Play Market (including the best from Google - Maps, Gmail, Drive, Photos, etc.).
The Prestigio® Muze A5 features 2 great cameras which can transform you into a videoblogger or an Instagram star. Capture funny situations or special moments on the go and achieve t a beautiful and high quality content like a professional photo artist. You will receive a new selfie experience and enjoy video calls with 2 MP front camera as well.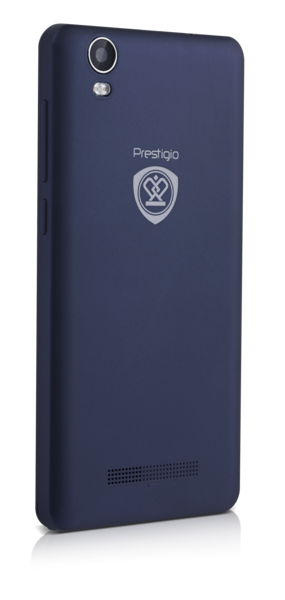 With two SIM cards the Muze A5 opens double possibilities to its owner. Keep in touch with all your friends, no matter if they have the same mobile operator as you or not. Engage different tariffs for calls and Internet and save money. Choose mobile operators to your taste and benefit from the advantages.
The Muze A5 has all the specifications to be called the ideal smartphone for everyday usage: elegant appearance, smart filling, big and bright display and two SIM cards. And the main thing is its affordability – it's the perfect price-quality ratio.