Prestigio Responds to Fashion Trend with the MultiPad Color
06/11/2014
Prestigio, a dynamic international vendor of state-of-the-art IT and CE products for style-conscious consumers that is among the top 5 Tablet PC brands and #1 in the mobile navigation market in the countries of CEE, has released the new MultiPad Color in 6 trendy colors.
A new celebrity of the season from Prestigio – the MultiPad Color, has been released in 3 trendy tablets designed for dynamic and young people: a portable MultiPad Color 7.0 3G, a comfortable and multipurpose MultiPad Color 8.0 3G and a luxury and spacious MultiPad Color 10.1 3G.
Designed to appeal
The new MultiPads Color feature bright and crisp IPS displays, a Quad core processor and various connectivity options. The back cover of MultiPad Color is decorated with IML texture of radial shape. This unique detailing gives a fresh look and a nice touch feeling. Following the equilibrium vibes of the season, the devices are presented in 6 color options: black, white, red, blue, mint and violet.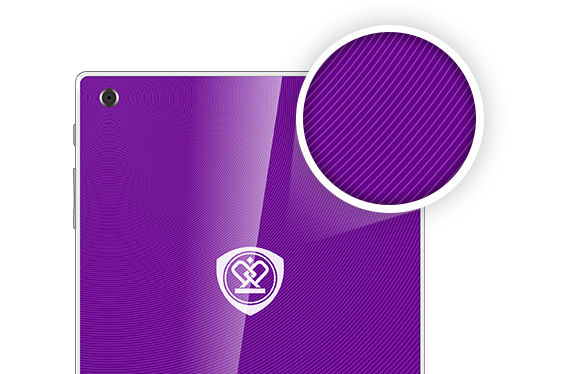 Ultra-Connective
One of the new technologies incorporated in the Prestigio MultiPad Color is NFC that automates tasks with one touch - already a popular feature of this generation. A 3G internet up to HSPA+ provides fast access to everything that is needed on-the-go.
Media Friendly
To stay in touch, the Prestigio MultiPad Color features a webcam for video calls, supports phone calls and messages, as well as having a rear camera for taking photos and sharing them straight to social networks. Perfect for travelling, it can serve as a GPS navigator. Another bonus is that FM radio and Bluetooth are built in.
Storage Close to Unlimited
To store all your data, the Prestigio MultiPad Color offers 16GB of storage built-in with the possibility to expand it via an optional memory card up to 32GB plus 200GB of free cloud storage with the Prestigio MultiCloud app.
Intelligent Android
Running Android OS, the MultiPad Color comes with many useful apps already preinstalled: Google apps, Prestigio eReader, OfficeSuite Pro, Deezer , McAfee Antivirus, Bloomberg, Wikipedia, Navitel navigator, Facebook, Twitter, WhatsApp, Vkontakte, Hills of Glory 3D, NARR8, Megogo.net and many others (availability of apps varies by model and region). To download more apps the Prestigio MultiStore offers free and prepaid apps especially for Prestigio users with up to 70EUR savings and more than 1,000,000 apps are available from Google Play.
Perfect Gift
The Prestigio MultiPad Color comes with an exclusive leather pouch in premium packaging suitable for a luxury gift.
Prestigio MultiPad Color is available to customers at a RRP starting from 169 EUR.
MultiPad Color 7.0 3G
MultiPad Color 8.0 3G
MultiPad Color 10.1 3G