Prestigio Releases MultiPad Rider for Dynamic People
07/23/2014
Prestigio, a dynamic international vendor of state-of-the-art IT and CE products for style-conscious consumers that is among the top 5 Tablet PC brands and #1 in the mobile navigation market in the countries of CEE, has released the new MultiPad Rider 7.0 and MultiPad Rider 7.0 3G.
Designed for people following a dynamic lifestyle the new Prestigio MultiPad Rider 7.0 and MultiPad Rider 7.0 3G feature a highly portable 7-inch display, allowing to enjoy the digital world on-the-go. A high resolution provides a pleasant viewing experience while a Dual core processor ensures a reliable performance. All the media files can be stored with 8GB of built-in memory and an additional memory card up to 32GB or 200GB with Prestigio MultiCloud app. Running an intelligent Android OS, the tablets already come preinstalled with many useful apps as well as Google apps and Google Play with more than 1,000,000 apps to choose from.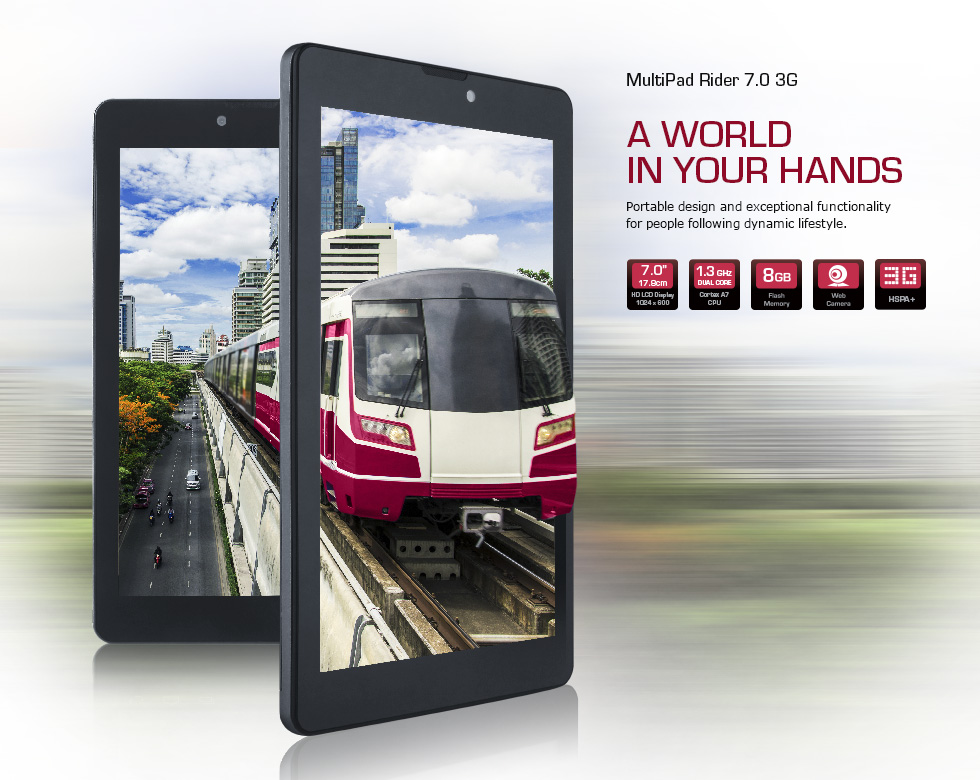 The Prestigio MultiPad Rider 7.0 features a high speed Wi-Fi, while the MultiPad Rider 7.0 3G also has 3G internet support, Bluetooth, built-in GPS and FM receivers. Both tablets have a front webcam for video calls.
Whether the users want to listen to music when going to work, watch movies on the plane, read books in a café, chat with friends during a coffee break, shop online on the couch or show pictures at a friend's house, the Prestigio MultiPad Rider will keep them connected to everything they like on-the-go. Packed in a luxury gift box, it is a great idea for a gift.
The Prestigio MultiPad Rider 7.0 and MultiPad Rider 7.0 3G are available to customers at an RRP of 79 EUR and 99 EUR respectively.