Wize 3131 3G
02/17/2017
Prestigio officially introduced a new product – the Wize 3131 3G, a tablet with a wide 10.1" IPS display, fast performance and variety of connectivity options.
The device will be a great assistant for people who appreciate mobility and non-stop Internet connectivity. It is wide enough to deliver all the advantages of gaming, reading, watching video as well as surfing the Internet. Still, it remains mobile enough to be kept in a handbag. The Wize 3131 3G is remarkable for its bright and clear 10.1 inches IPS screen that helps the user to get the full enjoyment when watching content.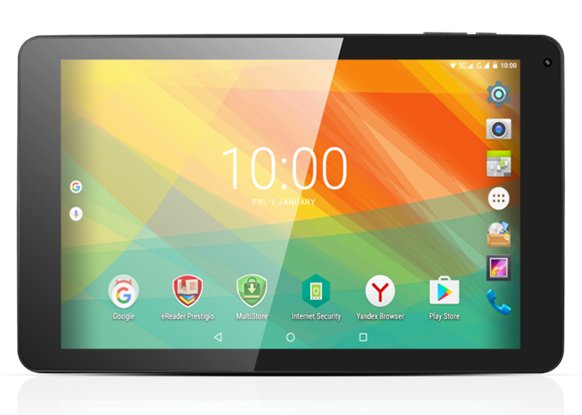 One of the most useful features of the Wize 3131 3G is a perfect Internet connectivity. It is possible to engage two SIM cards for different tariffs: one for cheap calls and another – for lightning-fast 3G Internet. So the tablet is a great decision for those who tend to be online every minute of the day.
The tablet is powerful enough to cope with the majority of tasks, which you can imagine. A quad core processor together with 1 GB RAM guarantees that the device will work smoothly when multitasking. An updated Android OS version boosts the hardware, enabling the device to be more productive and energy saving. The users will love multiple abilities of customizing and other up-to-date features.
In addition, the Wize 3131 3G is capacious, so the user can store a lot of information: 16 GB of internal storage can easily and cheaply be expanded with a micro SD card up to 32 GB. The storage can be used both for downloaded files as well as the created content - 2.0MP rear and 0.3MP front cameras deliver the ability to create photos and videos.