Wize 3401 3g
02/17/2017
Prestigio officially introduced a new product – the tablet with a wide 10.1" display, fast performance and variety of connectivity options, the Wize 3401 3G.
It is a great decision for everyday use. The device will be greatly appreciated by students for its mobility and 3G connectivity. Also, those who have a lot of business trips and meetings will choose the Wize 3401 3G as a personal everyday assistant.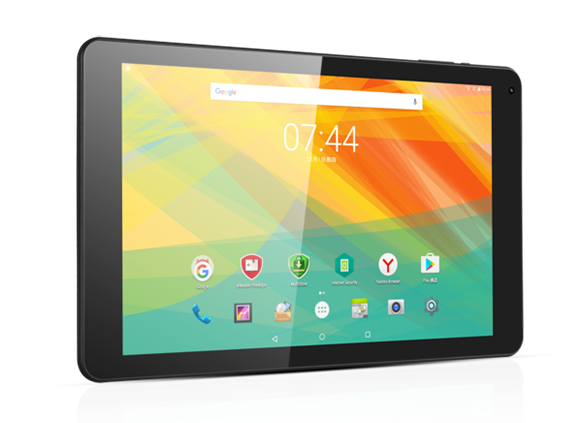 The 10.1 inches diagonal allows more to be seen when working, surfing the Internet and entertaining. But it is also very mobile – that is why the Wize 3401 is an ideal gadget to take anywhere.
The Wize 3401 3G is remarkable for its great connectivity. 3G Internet support guarantees that the user won't depend on Wi-Fi availability, while the second SIM card slot can be used for calls. Keeping the fast rhythm of everyday life while staying in touch all day long is possible with the Wize 3401 3G.
Though the Wize 3401 3G doesn't have the specification of the flagship tablet, it can easily cope with all the everyday needs. An MTK8321 1.3 GHz quad core processor together with 1GB RAM ensure comfortable reading, watching video, playing favourite time-killer games and working with documents – all simultaneously and without pauses. The productivity of the tablet is boosted by an updated Android 6.0 Marshmallow, which also makes the Wize 3401 3G work longer with Doze battery saving mode and opens the variety of possibilities of apps customization.
The tablet can also be used for shooting photos and videos: a 2.0 MP rear camera with flash will help to take photos even in bad light conditions, while an 0.3 MP front camera can be used for video calls. All favourite applications, dozens of books and almost innumerable quantity of files for work or studying can be stored in 8 GB ROM. Engaging an micro SD card up to 32 GB, makes it easy to expand the internal storage.