Wize NV3
02/16/2017
Prestigio officially introduced a new product – the Wize NV3, a bright Android Marshmallow based smartphone with a wide 5.0" screen and quad core processor.
The device will certainly be appreciated by people who choose bright image and originality. It has a wide variety of colours – vivid orange, sunny yellow, bright green, dark blue and classical black – so everyone can choose the option that is perfect for their style.
A 1.2 GHz quad core processor guarantees powerful and reliable performance, that is boosted by the most popular OS: Android 6.0 Marshmallow. Thus, Wize NV3 features the smart battery saving mode Doze and lots of other up-to-date features. 8GB of internal storage is enough for the most important applications and some photos. It can be easily enlarged with micro SD card up to 32 GB.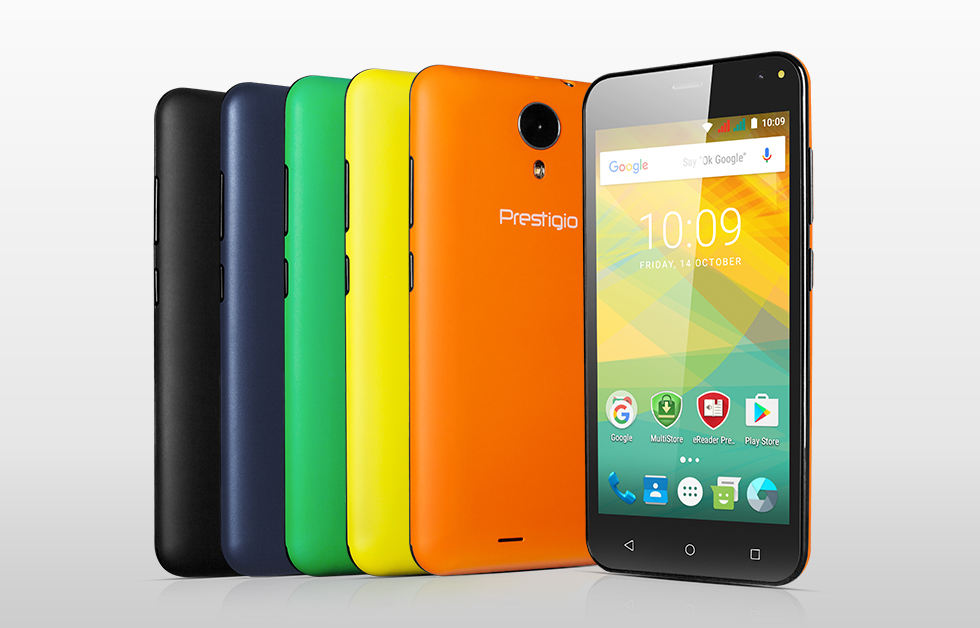 With a wide 5.0" display it can substitute a tablet. Playing games, reading, working and surfing the Internet becomes easier and more effective. However, the phone is still compact enough to operate with one hand on the go.
Those who like taking photos will appreciate two flashes – on the 5.0 MP rear and 2.0 MP front cameras. Now taking photos and shooting video is possible in any light conditions.
The Prestigio Wize NV3 supports two sim cards, so the user can easily optimize the budget on calls and Internet, engaging different tariffs in one convenient device.