Lightweight and Powerful – Prestigio MultiPad 2 Prime Duo 8.0
07/22/2013
Tablet PCs have emerged as a certain compromise between palmtops and laptops. And so, their buyers had to find some middle ground between size, long battery life, price, and capacity. However, this situation changes with the launch of the new 8" tablet of the Prestigio MultiPad 2 series. With the MultiPad 2 Prime Duo 8.0 tablet you won't have to make any compromises.
Delivery Package
As you know, first impressions are most lasting. In the case of Prestigio MultiPad 2 Prime Duo 8.0 (hereafter referred to as 5780D_DUO), the box pleases the eye with a stylish red and black design, a relief image of the tablet contained inside it, and embossed silvery lettering. A green triangle in the corner of the box informs the buyer that this device is running under Android 4.1.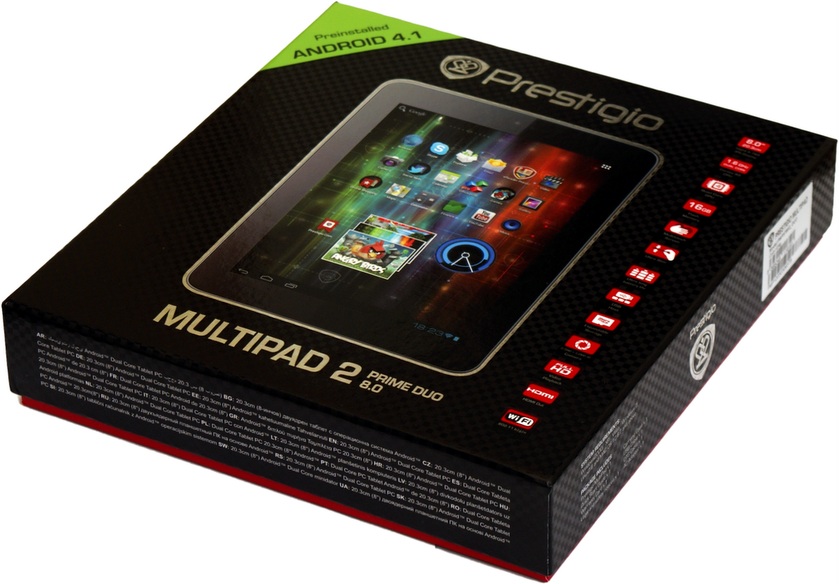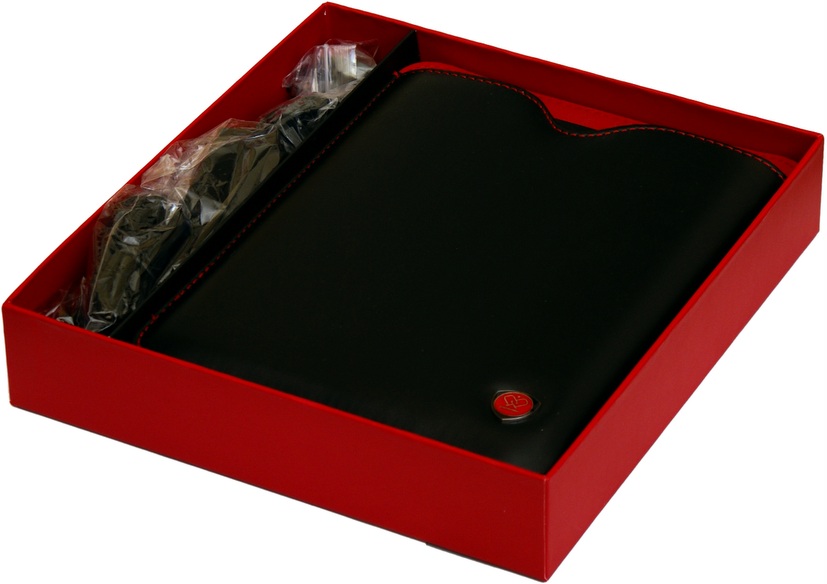 Having opened the box, you will find inside it the tablet 5780D_DUO itself, a leather 'pouch case', a 220 V charger with two plugs (English and European), a USB-microUSB cable for data exchange between the tablet and a PC, a USB-OTG adapter for connection of peripherals, and a user manual in different languages.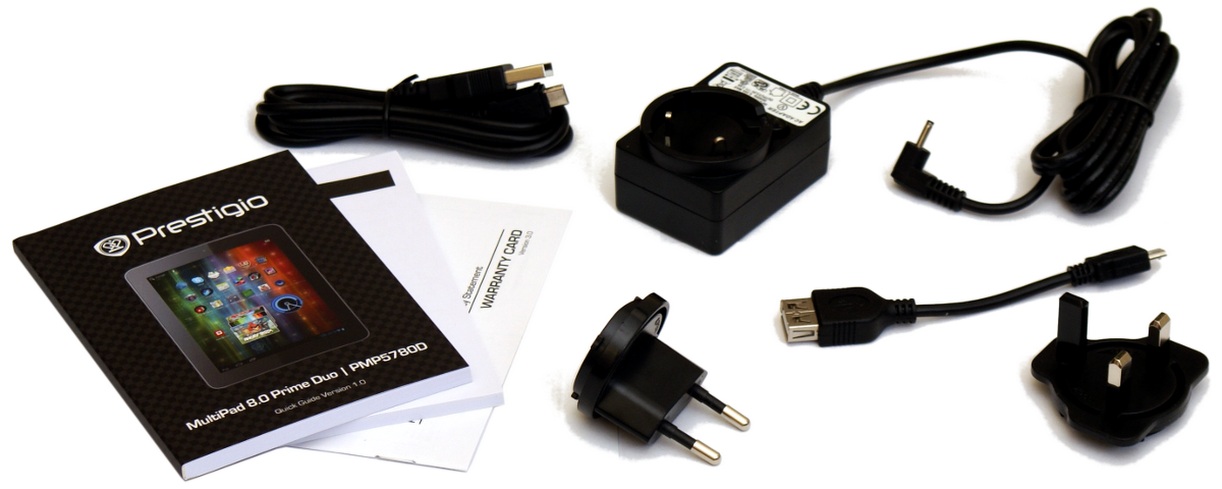 The solid leather case adorned by the Prestigio logo looks very stylish. Apart from the fine appearance, the case provides good protection of the device from scratches and minor falls. 5780D_DUO holds firmly in its case – an accidental dropping out of the case is unlikely.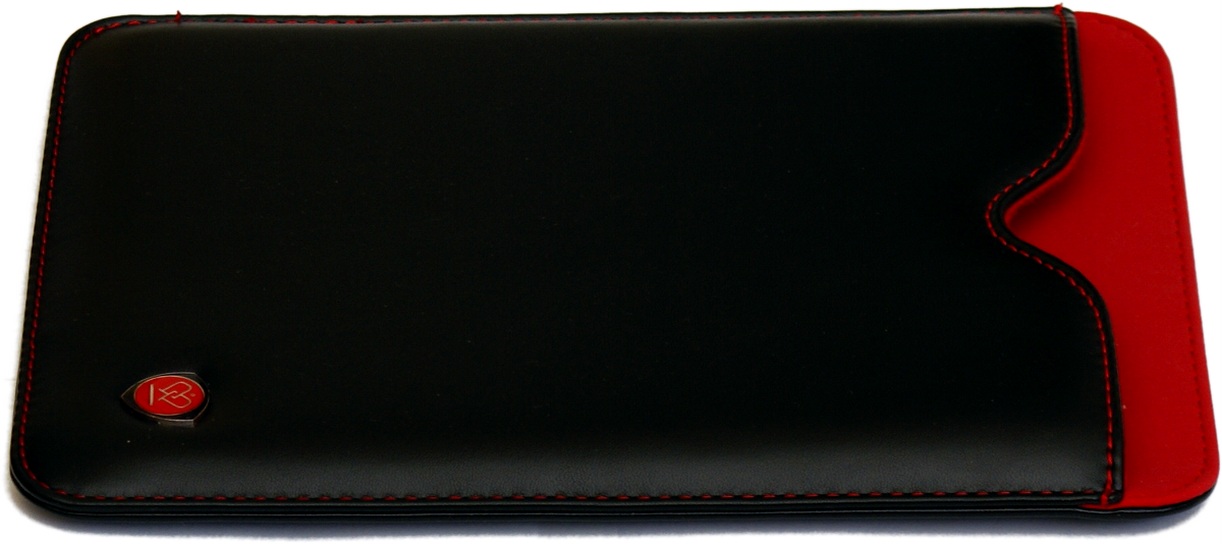 Another useful accessory is the OTG adapter that lets you connect not only traditional keyboards and USB flash drives to the tablet, but also the majority of modern USB 3G modems, which will allow to always have an Internet connection in your tablet.
Overall, the delivery package can be called optimal – it has no redundant accessories that would increase the price unreasonably, and, at the same time, the box includes everything you need for everyday use.
Appearance
The tablet's housing is made of plastic with metal elements. The back metal plate looks good – it makes the device look solid and durable. At the same time, seeing metal, you expect subconsciously the device to turn out quite heavy. But Prestigio 5780D_DUO is a tablet capable of surprising. It weighs just 360 grams, which is a rather light weight for an 8" tablet. Its dimensions are 155*204*8.5 mm. Thinness and lightness of this Prestigio model will please the most demanding user as for the weight and size.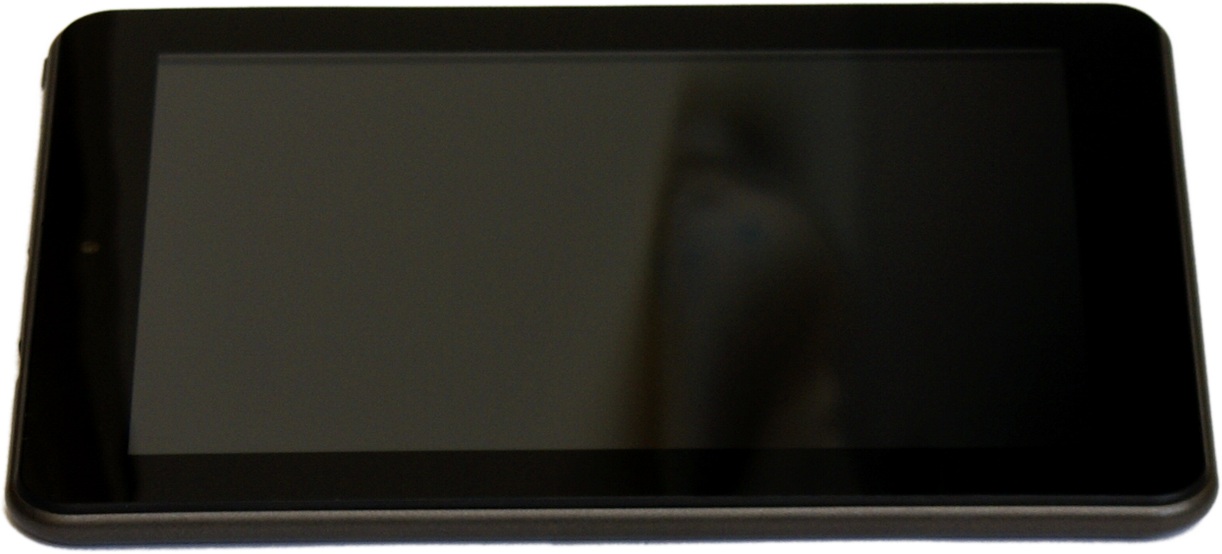 Almost the entire front panel is occupied by an 8" 1024*768 pixels IPS display. And of course, Multi-touch is supported. The display pleases with the high-quality image, excellent colour rendering, and black colour close to natural. The screen is covered with a durable reflective plate designed to protect the matrix from scratches. All of the above, along with the good brightness capacity, allows us to say that Prestigio 5780D_DUO's display is one of the best in its class of devices.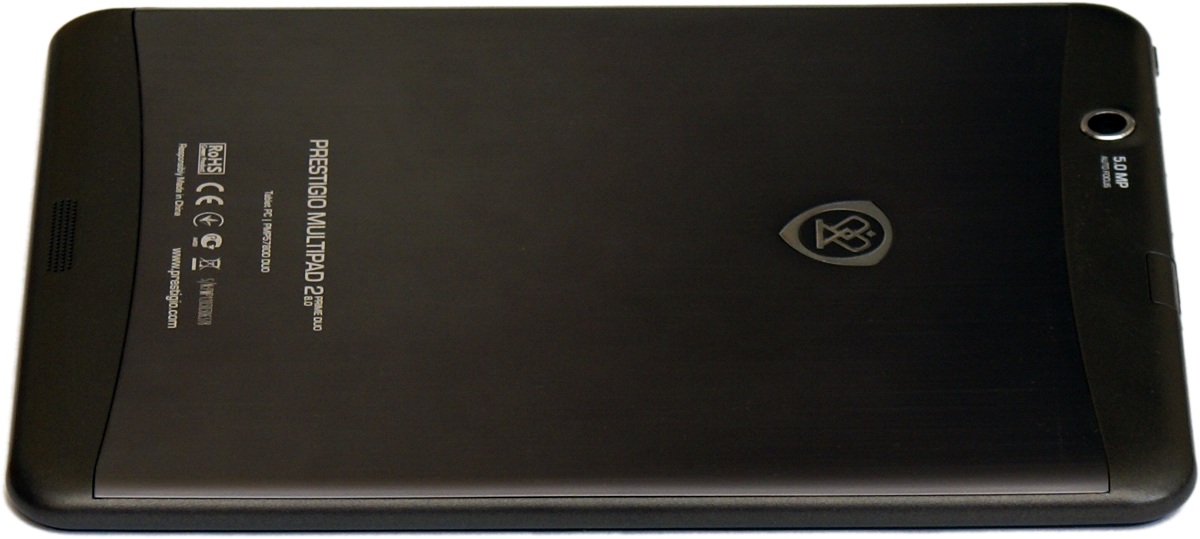 There is a thin frame around the display, which helps to hold the tablet without closing the screen with your fingers.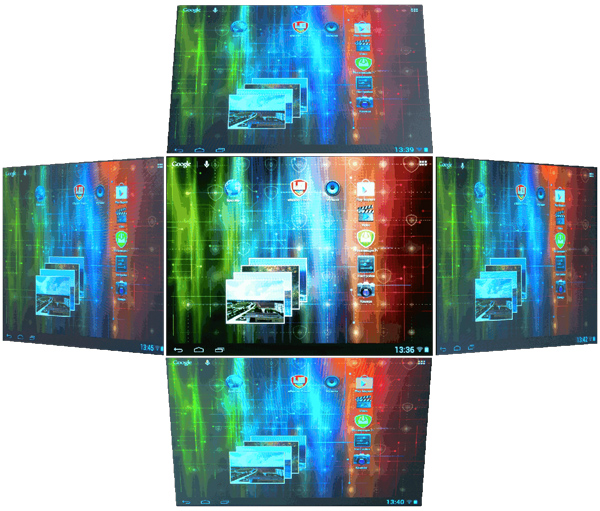 There is a simple 0.3 Mpx camera over the display. You shouldn't expect it to have great quality, but it is good enough for video calls in Skype or any other communication apps. There are no buttons on the device's left side.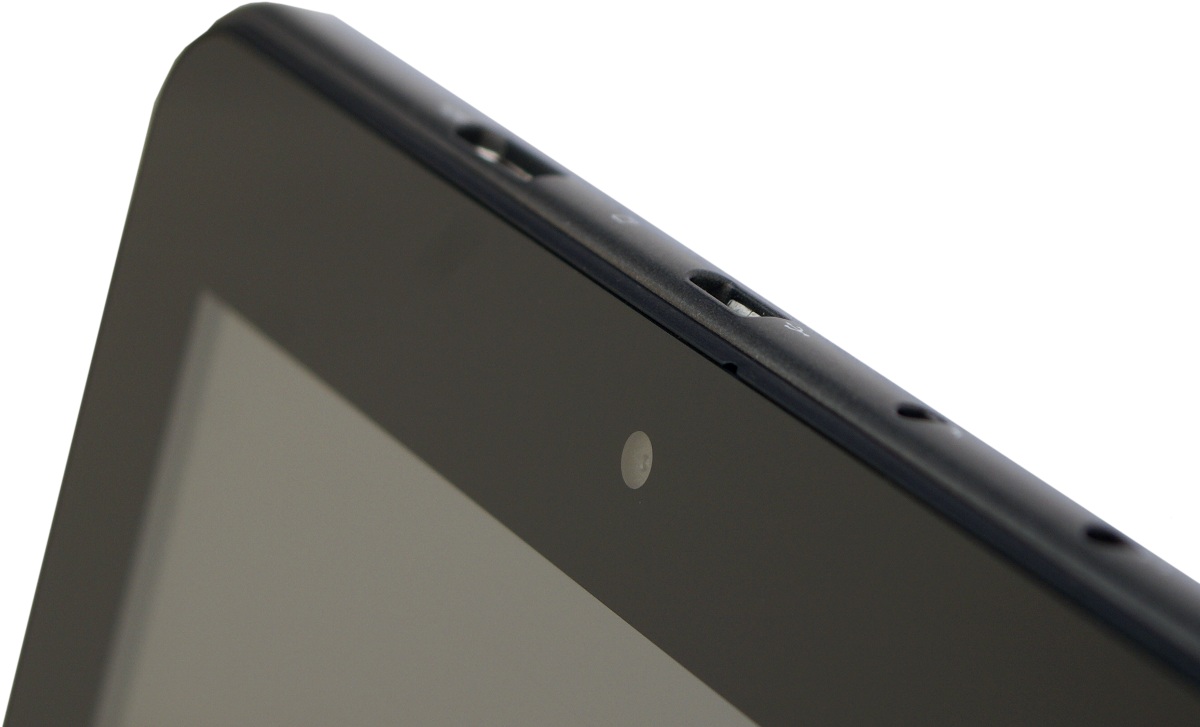 There is a volume double button on the right side, which is traditional for most Android tablets.

The top side has a miniHDMI out for connecting to a TV set, a microSD memory card slot covered with a neat lid, a microUSB connector, a socket for battery charger, and a 3.5 mm headphone jack. A built-in microphone also is located here.

The tablet supports the SDHC standard – it worked well both with a 16GB and a 32GB memory card during the tests. It should be noted that the memory card is removed easily enough, and the lid is convenient – so, the memory card slot has good design.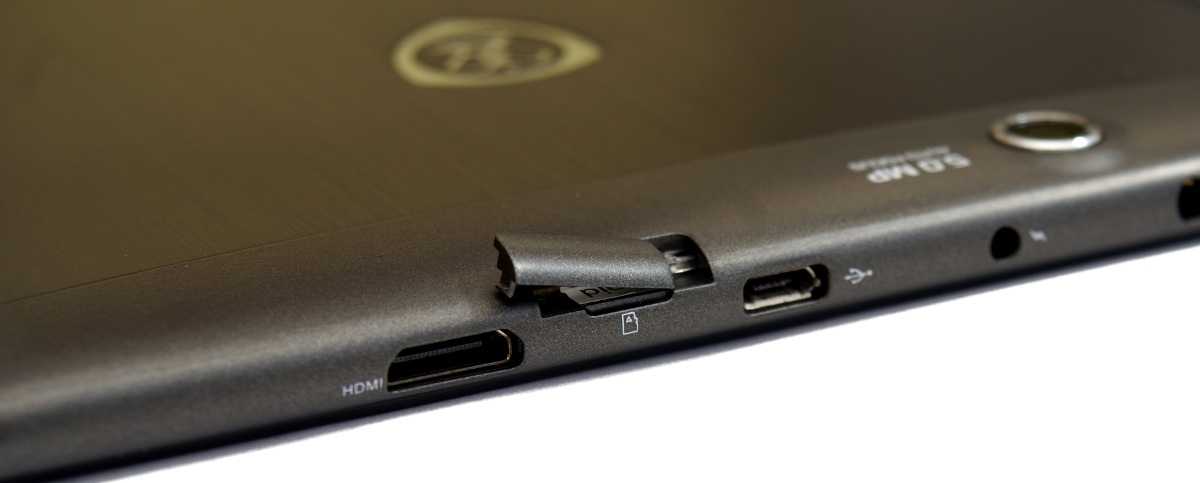 Sound quality when using good headphones is pleasant, with no distortions. In fact, Prestigio 5780D_DUO pleases the user with its really good sound for a tablet PC, which doesn't occur very often.
Using the miniHDMI out is easy – just plug the cable in the tablet and in your TV set, and you can watch films from your portable device on the big screen. As a rule, additional settings are not required – Full HD quality is displayed by default. The bottom side of the device is completely empty. Tablet's back panel has a 5 Mpx camera and a speaker grille. It's hard to say anything special about the speaker – the sound is quite normal, of average volume.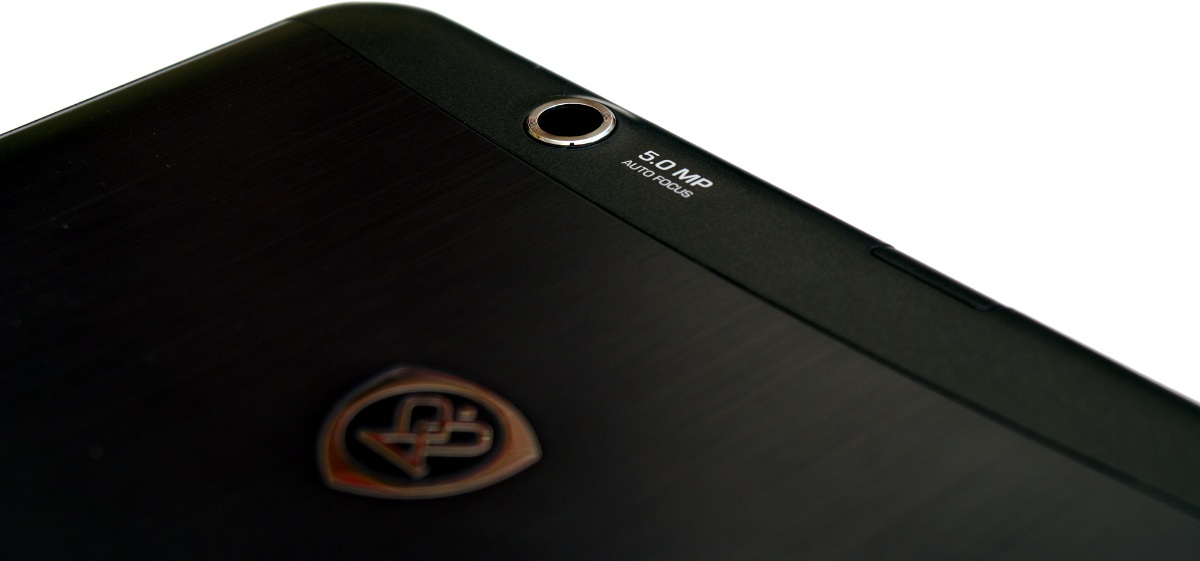 Please find below test photos from camera.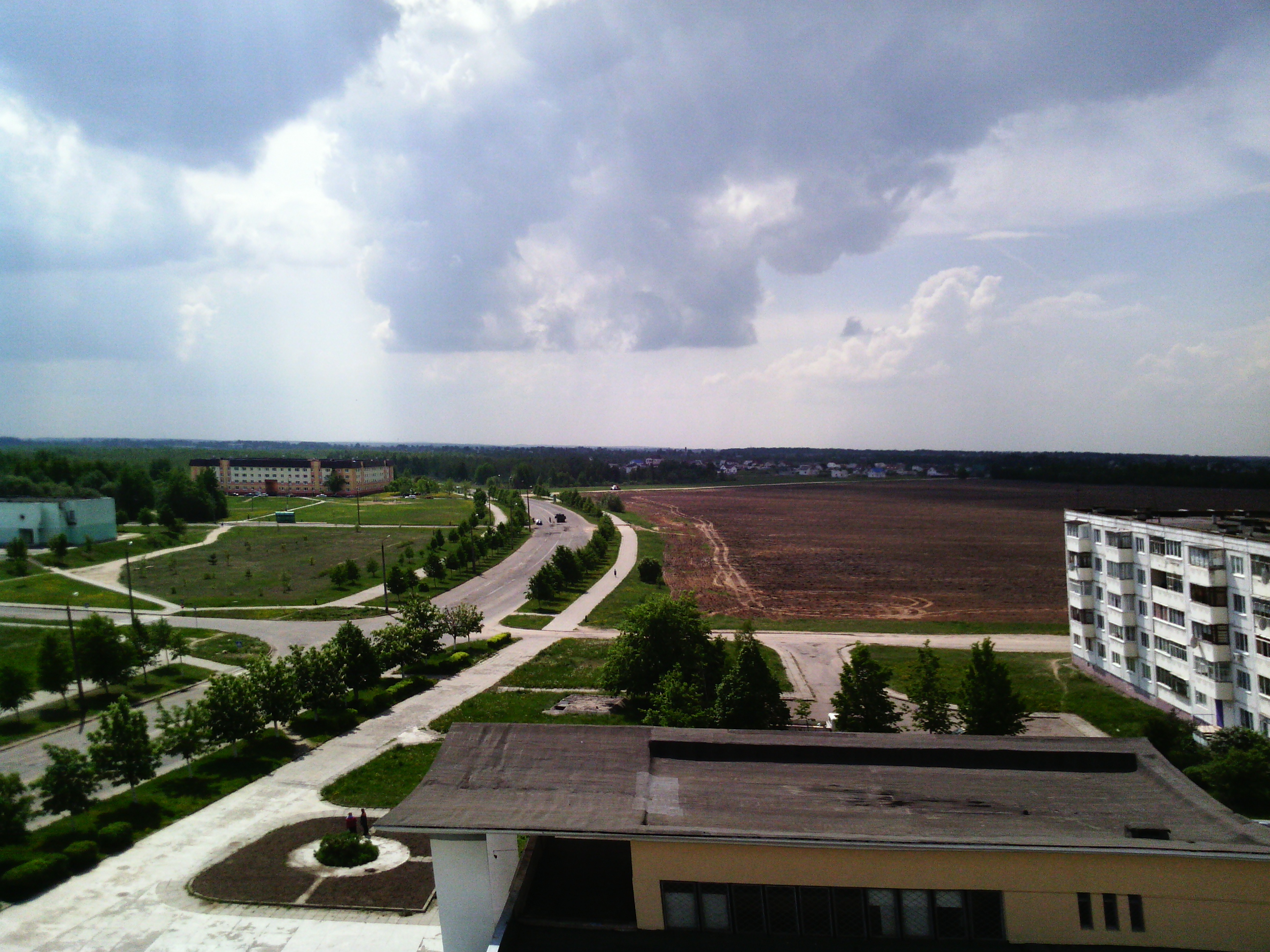 But the camera has a pleasant image quality, and after a bit of training you can even use it to scan documents. Prestigio 5780D_DUO is quite capable of replacing a simple point-and-shoot camera – the picture quality surpasses that of many modern mobile phones. This tablet, like many other similar devices, has a removable lithium-ion battery. But the fact is that the battery has a nearly record-breaking capacity of 4400 mAh. Taking into account the tablet's modest weight and thinness, such battery impresses even more. Moreover, the battery capacity isn't a 'phony' as is the case of some Chinese low-cost products – actual battery life of Prestigio 5780D_DUO was 4 hours 55 minutes when watching films at a comfortable brightness level. The tablet can operate almost 2.5 hours more in the book reading mode. As you can see, there is no compromise between the weight and the battery life – Prestigio 5780D_DUO shows excellent results for both of these properties.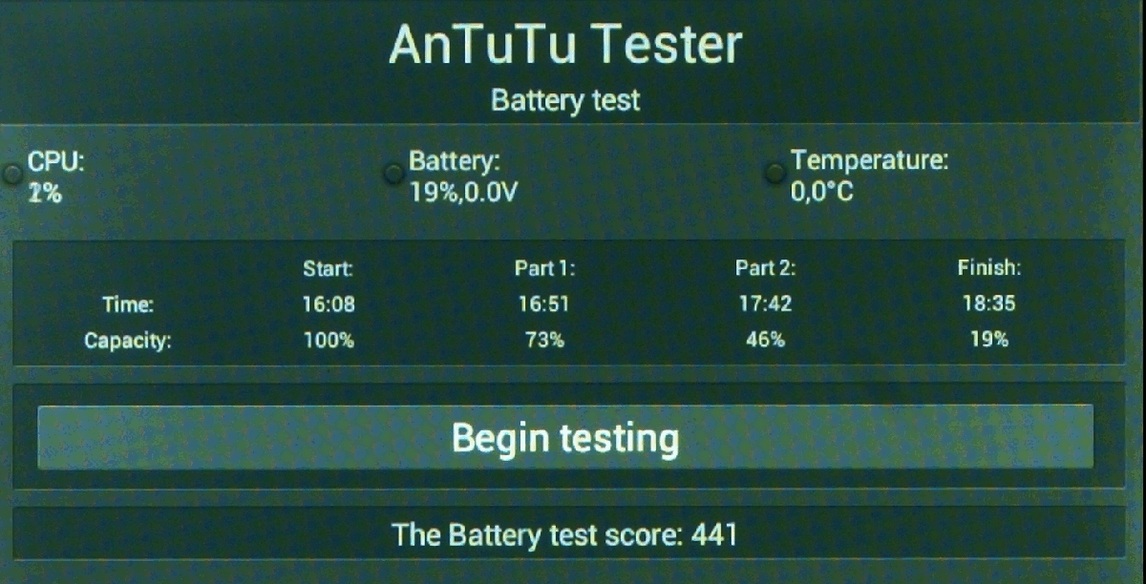 Hardware
What does it take to make any computer operate faster? Surely, a powerful CPU! No doubt, Prestigio 5780D_DUO has such processor – a dual-core 1.6 GHz Rockchip RK3066. This splendid CPU is complemented by 1GB RAM and a quad-core Mali 400MR graphics accelerator. Such filling allows 5780D_DUO to easily cope with decoding Full HD video and to ensure comfortable gaming, including the latest 3D games, such as MaxPayne and GTA. And, taking into account the possibility to connect a full-fledged USB keyboard, mobile gaming becomes genuinely interesting and easy to control. There is a built-in Wi-Fi module that ensured Internet connection at the distance of 50 metres from my access point through two main walls. The module's operation under 802.11n standard is stable with all access points that I tested, including simple solutions, such as TP-Link, ZTE, and Huawei.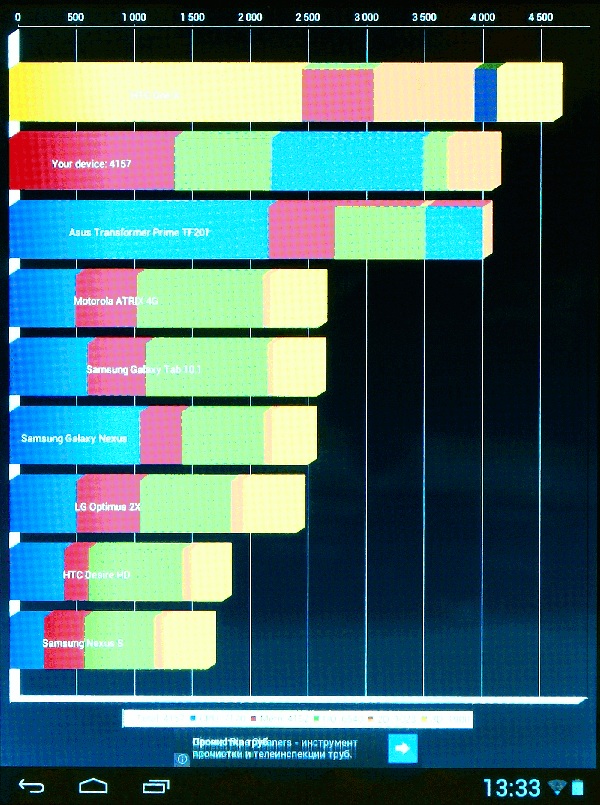 The total amount of internal memory is as much as 16GB, of which about 13GB are available for user data. Therefore, the user will easily be able to do without an additional memory card for a while. As in the majority of modern Android devices, Prestigio 5780D_DUO has a built-in G-sensor and a magnetic compass. These sensors operate properly.
When connected to a PC, this device is identified as a removable disk, which is very handy if you need to transfer a couple of documents from another PC. ADB mode is included for those who like to have full control over their Android device.
Operating System and Preinstalled Software
As was mentioned above, Prestigio 5780D_DUO is powered by Android 4.1. There are no claims to the speed of operation – all built-in apps work very fast. As in other Prestigio tablets, the user works in the pure Android environment without any launchers.
There is quite an extensive set of preinstalled applications. The first group of apps is integrated into the firmware – these are Prestigio eReader, Prestigio Installer, Explorer, and Office Suite 6.5. The first of these applications is a high-quality tool for eBooks reading combined with a store; the second installs additional apps; the third is an advanced file manager; and the last is an excellent office suite supporting docx, xlsx, and pptx formats utilised by the latest versions of Microsoft Office.
The second group of apps is installed through the above-mentioned Prestigio Installer. These are such apps as 250+ Solitaires, Opera browser, Angry Birds arcade game, Chess Free, Skype, Twitter, Facebook, YouTube, an app for storing files in the cloud storage SugarSync, a currency converter, Stock Alert currency informer, an app for working with Microsoft Exchange and Lotus Domino – Go!Enterprise, and Prestigio's proprietary app Blue for stock quotes. Additionally, the delivery package for the CIS countries includes Yandex apps set and RIA Novosti news informer. I have no claims as for the operation stability – even heavy games didn't manage to 'hang' Prestigio 5780D_DUO.
Conclusion
Prestigio MultiPad 2 Prime Duo 8.0 is a success. It is powerful, lightweight, slim, stylish, and long-playing – there are no compromises. I thought for a long time for something to find fault with in this device, but didn't find any significant shortage. After acquaintance with Prestigio MultiPad 2 Prime Duo 8.0, even the most ardent opponents of Android-based tablet PCs could change their opinion – since this is an exceptionally well-made 8" device.